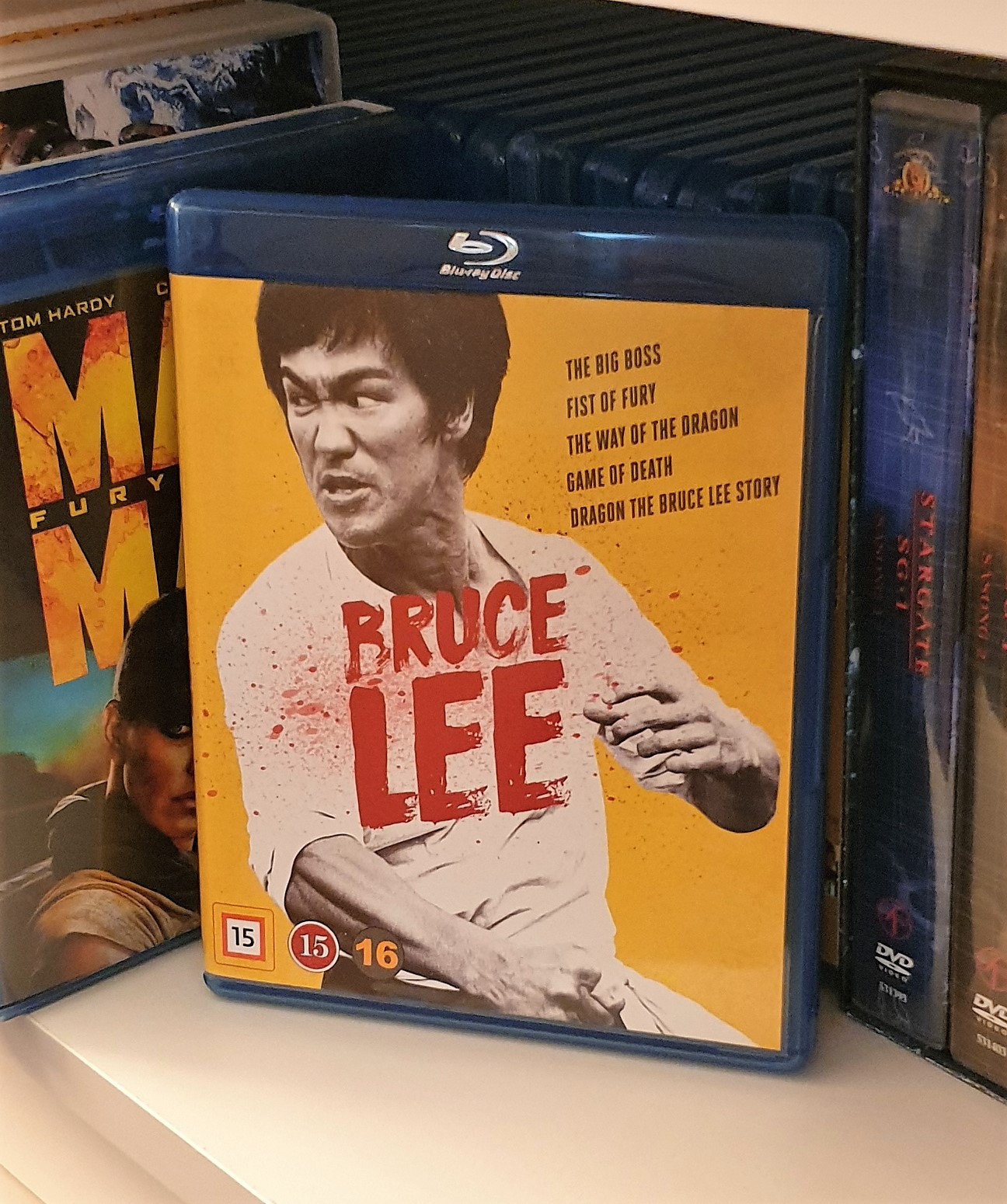 Format: Blu-ray
Genre: Action
Location: Fi14b
Bruce Lee: Collection (2018)
This collection contains:
The Big Boss (1971)
Cheng is a city boy who moves with his cousins to work at an ice factory. He does this with a family promise never to get involved in any fight. However, when members of his family begin disappearing after meeting the management of the factor, the resulting mystery and pressure force him to break that vow and take on the villainy of the Big Boss.
Fist of Fury (1972)
Returning to Shanghai to marry his fiancée, Chen Zhen (Bruce Lee) a student of renowned martial arts teacher Huo Yuanjia, discovers his sifu has died. During the funeral, members of a local Japanese dojo show up and insult the Chinese students. The bullying continues, with Chen fighting back, but when he discovers the truth – that his teacher was poisoned on the orders of the dojo's master – he sets off on a doomed mission of revenge.
The Way of the Dragon (1972)
Tang Lung arrives in Rome to help his cousins in the restaurant business. They are being pressured to sell their property to the syndicate, who will stop at nothing to get what they want. When Tang arrives he poses a new threat to the syndicate, and they are unable to defeat him. The syndicate boss hires the best Japanese and European martial artists to fight Tang, but he easily finishes them off. The American martial artist Colt is hired and has a showdown with Tang in Rome's famous Colosseum.
Game of Death (1978)
In this movie, Bruce Lee is a very famous martial-arts master who stars in many films. After an unsuccessful murder attempt against him, everyone thinks he is dead, but he's just hiding, preparing his revenge.
Dragon: The Bruce Lee Story (1993)
Based on the life and career of Martial Arts superstar, Bruce Lee. Haunted by demons. Bruce was taught Martial arts at childhood. Bruce then was told by his father to flee to the United States. There, he opened up a Martial Arts school, then was chosen to be the Green Hornet's sidekick, Kato. Then, his big movie career that included "The Big Boss" and "Enter the Dragon". Fighting many enemies along the way, including his childhood demon.