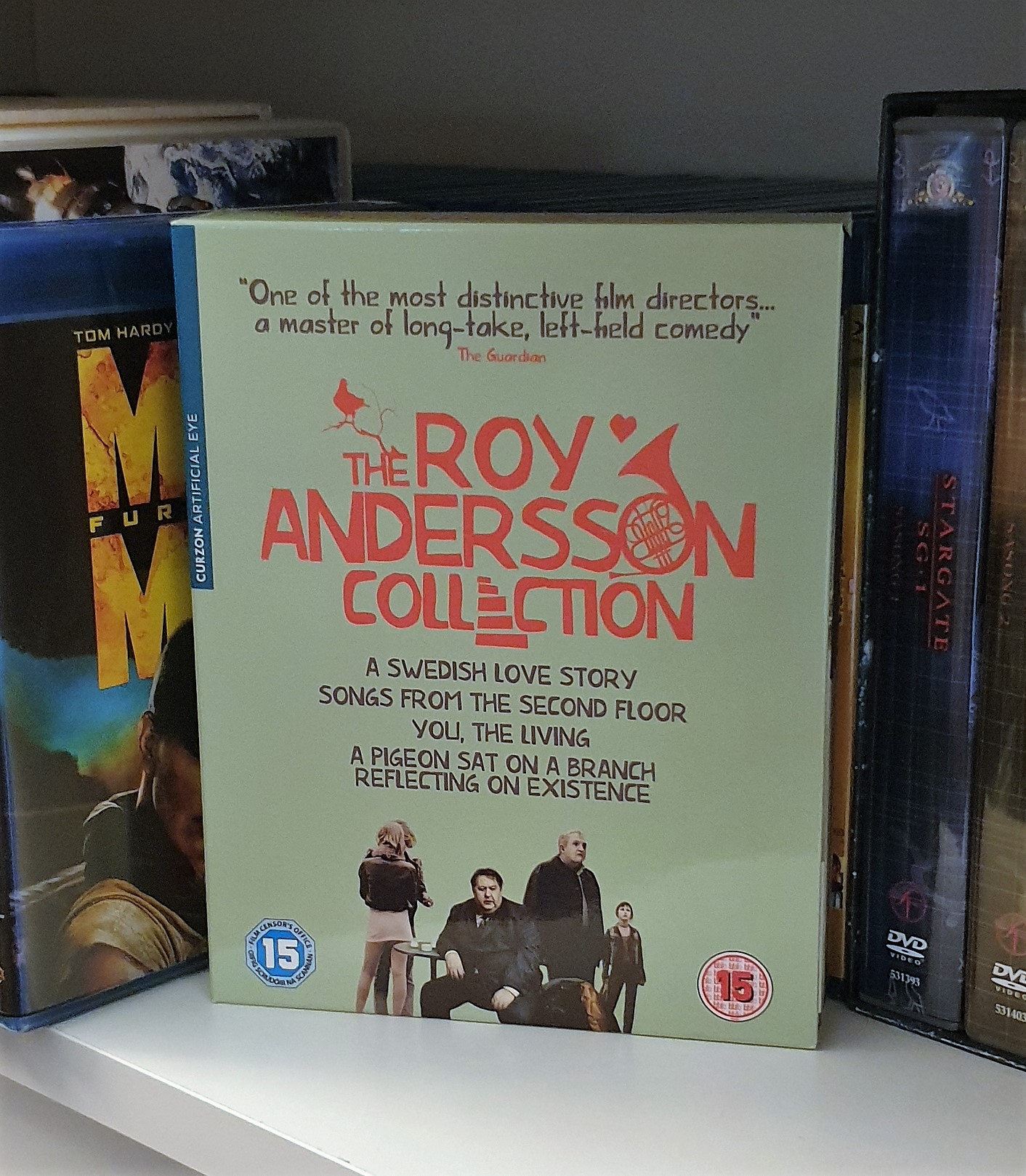 Format: Blu-ray
Genre: Comedy, Drama
Location: Fi14a
The Roy Andersson Collection (2019)
This collection contains:
A Swedish Love Story (1970)
Two teenagers fall in love over the summer, in spite of cynical and disapproving adults who dismiss their relationship as being nothing but young love.
Songs from the Second Floor (2000)
A film poem inspired by the Peruvian poet César Vallejo. A story about our need for love, our confusion, greatness and smallness and, most of all, our vulnerability. It is a story with many characters, among them a father and his mistress, his youngest son and his girlfriend. It is a film about big lies, abandonment and the eternal longing for companionship and confirmation.
You, the Living (2007)
A series of scenes that focus especially on a single idea, emotion or act us. In the absence of interfering qualities, this film is able to take one factoring influence and amplify it to absurd and hilarious proportions. Each scene gives us an uninterrupted view at some of the more unglamorous characteristics that in the end determine who we are, both as individuals and as a thread in the patchwork of the collective human unconscious.
A Pigeon Sat on a Branch Reflecting on Existence (2014)
Sam and Jonathan, a pair of hapless novelty salesman, embark on a tour of the human condition in reality and fantasy that unfold in a series of absurdist episodes.