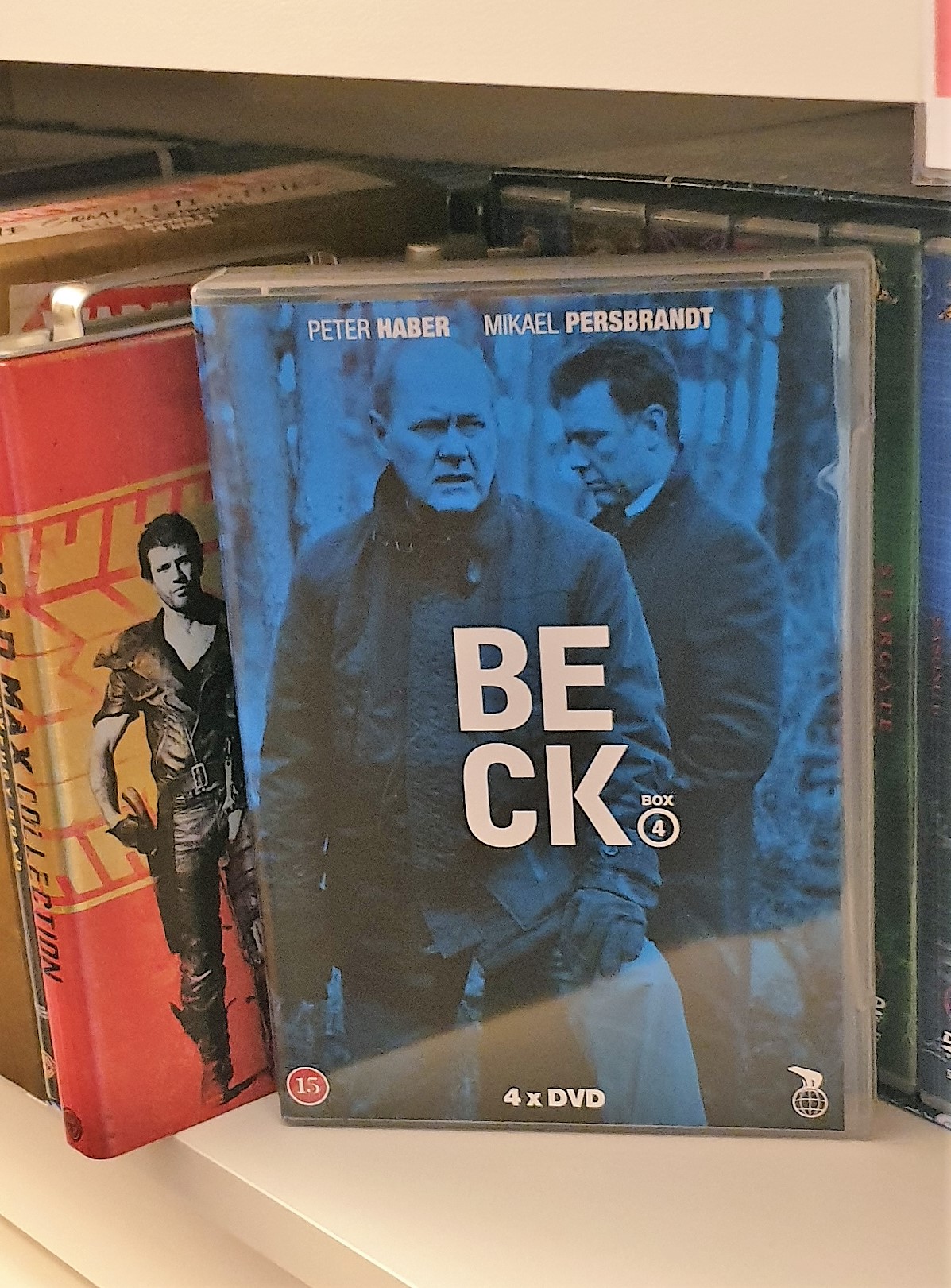 Format: DVD
Genre: Action
Location: Fi18a
Beck: Box 4 (1997)
This collection contains:
Okänd avsändare (2002)
Martin Beck, Gunvald Larsson, and Alice Levander investigate the mysterious murder of an accountant that was found shot to death at the airport parking. At the same time, a reporter receives a package from an anonymous source, with information regarding the embezzling of funds that should have been used for fixing up nuclear reactors. When the reporter contacts Beck, his home gets blown up by a bomb.
Annonsmannen (2002)
A man is raping women after having met them through ads on public noticeboards. At first, this seems like an easy crime to solve for Martin Beck and his colleagues but they soon discover that somebody's motivations are far more complex.
Pojken i glaskulan (2002)
Mother of an autistic boy is found murdered in her home. The boy holds the murder weapon, covered in blood.
Sista vittnet
A series of grisly murders where the victims' faces have been removed by acid starts to turn up around Stockholm. Detective Martin Beck and Gunvald Larsson are once again drawn into the darkness.