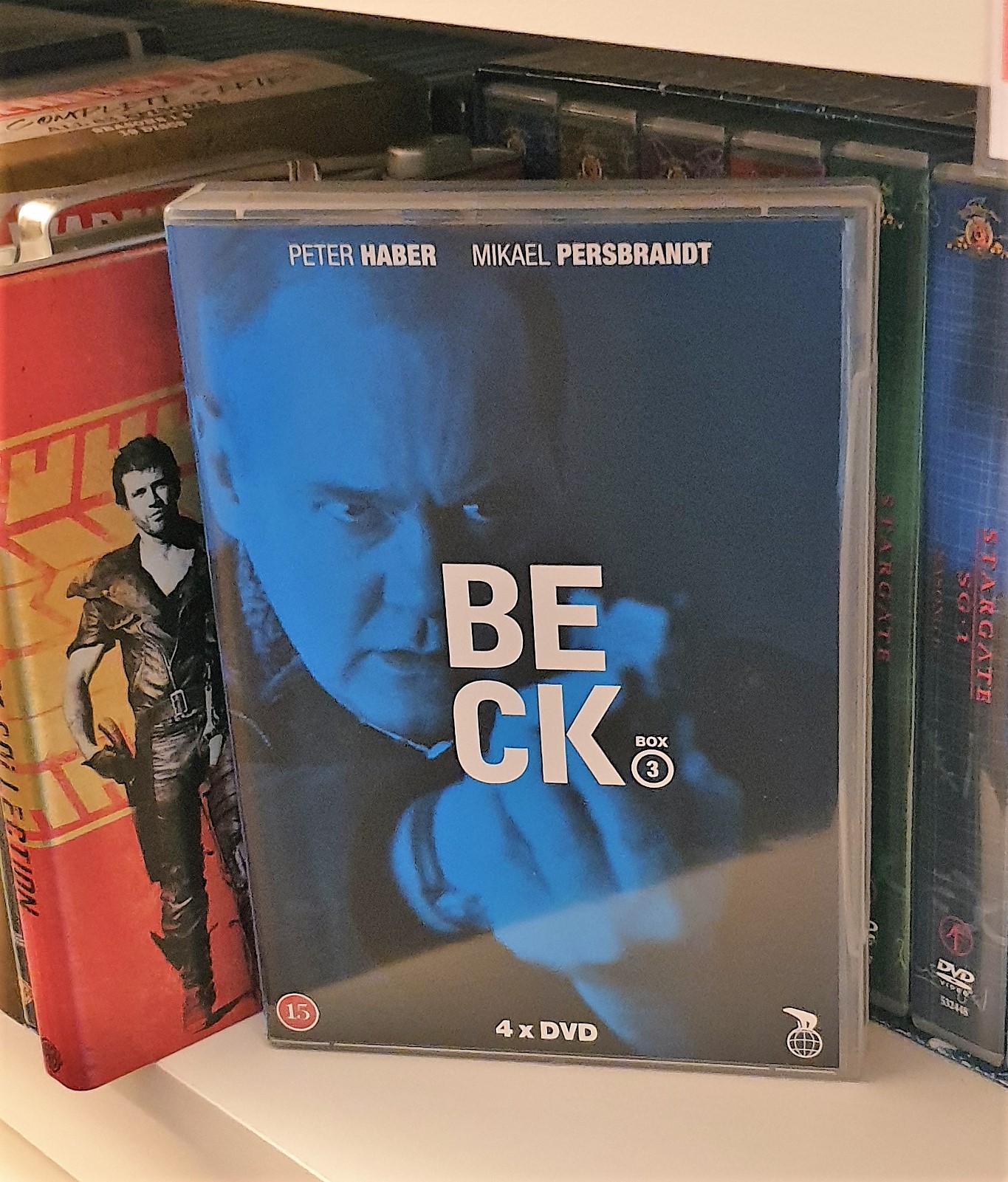 Format: DVD
Genre: Action
Location: Fi18a
Beck: Box 3 (1997)
This collection contains:
Hämndens pris (2000)
Two patrolling cops stumble on to three criminals who have just stolen large amounts of explosives and are killed in cold blood. Martin Beck and his team must now work day and night to find out who the killers are and what they are planning to do with the explosives before it's too late. Meanwhile, Gunvald Larsson who was a close friend of one of the murdered cops is ignoring all rules in his quest for revenge.
Mannen utan ansikte (2001)
A man is found dead, stabbed to death with a knife. The shocking thing is that his face has been removed. After questioning his wife who described the marriage as happy also told that a mysterious foreign man knocked on their door the day before the murder. Beck and his men are given the case. 
Kartellen (2001)
As a restaurant owner is murdered, Martin Beck and his colleagues are pulled into the criminal catering industry.
Enslingen (2001)
An Asian woman is found dead in the water of Stockholm's archipelago. She has been murdered and everything indicates that she was a prostitute. Meanwhile, a series of break-ins has occurred on an island outside of Stockholm. Suddenly a retired old man is also found dead in his own yard. Now Beck has two cases to solve and they both point in the same direction.