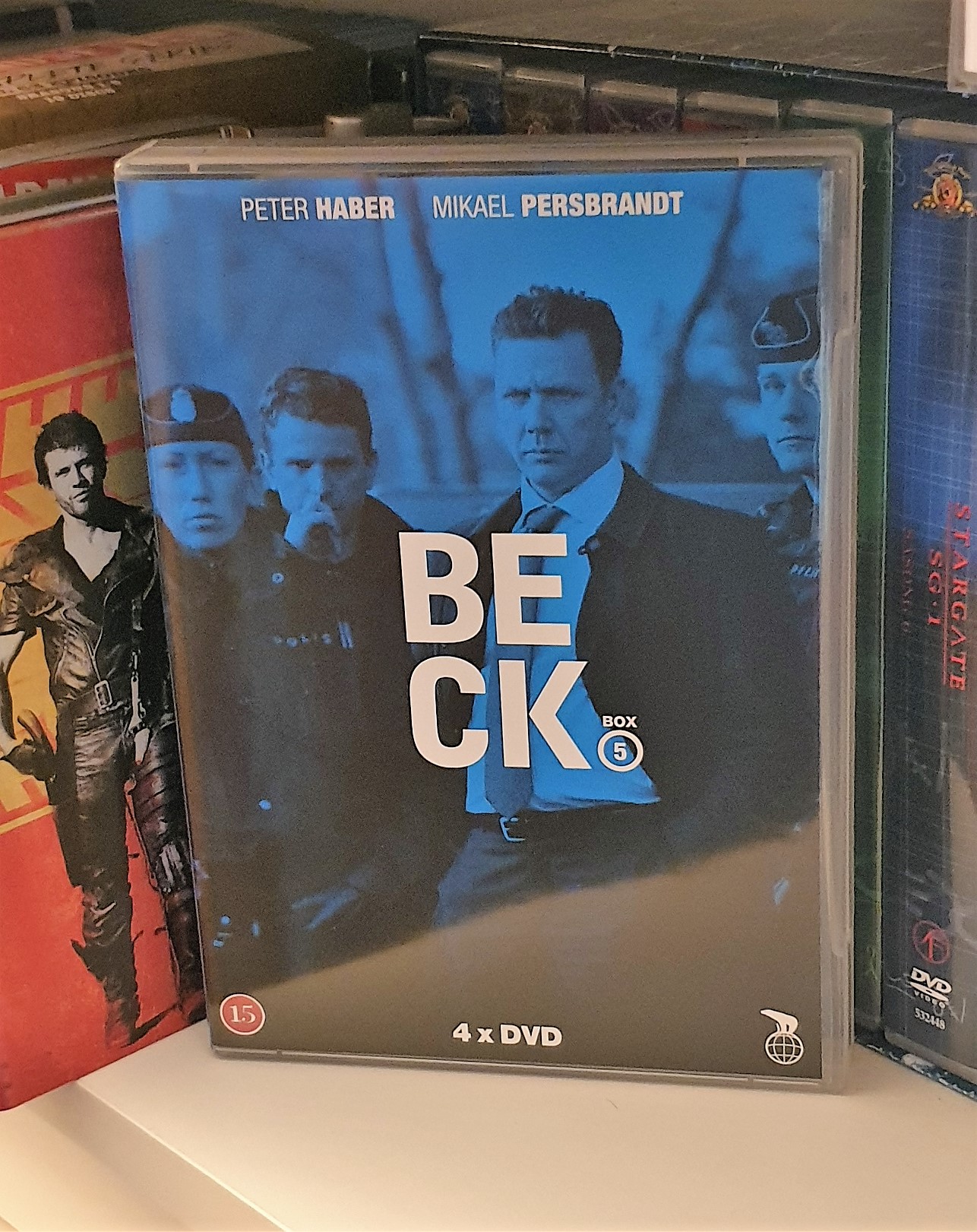 Format: DVD
Genre: Action
Location: Fi18a
Beck: Box 5 (1997)
This collection contains:
Skarpt läge (2006)
The Storyline, shown twice on this page, has nothing to do with this episode, which deals with an abused woman and (spoiler) the policeman who has abused her and killed her ex-husband , not with "reach across borders" or "odds with the Intelligence service" or "seedy underworld transactions and links."
Flickan i jordkällaren (2006)
A small girl is found dead in a deserted underground cellar. She has been dead for some time but there is fresh food for her. Who is she?
Gamen (2006)
Former sports minister John Vedén disappears and it quickly becomes apparent this his disappearance is connected to his gambling addiction.
Advokaten (2006)
Known lawyer Patrik Hansson is found brutally murdered in his home. The murder initially looks like an open and shut case – Hansson had been involved in a case where a company has been indicted for lying about the circumstances surrounding a serious environmental crime. When Beck and Klingström go through Hansson's office, they find evidence that gives new light to the investigation – but who pulled the strings, and why? To find the solution, they have to dig further into Hansson's past and find a picture that is even more complicated than they initially thought.