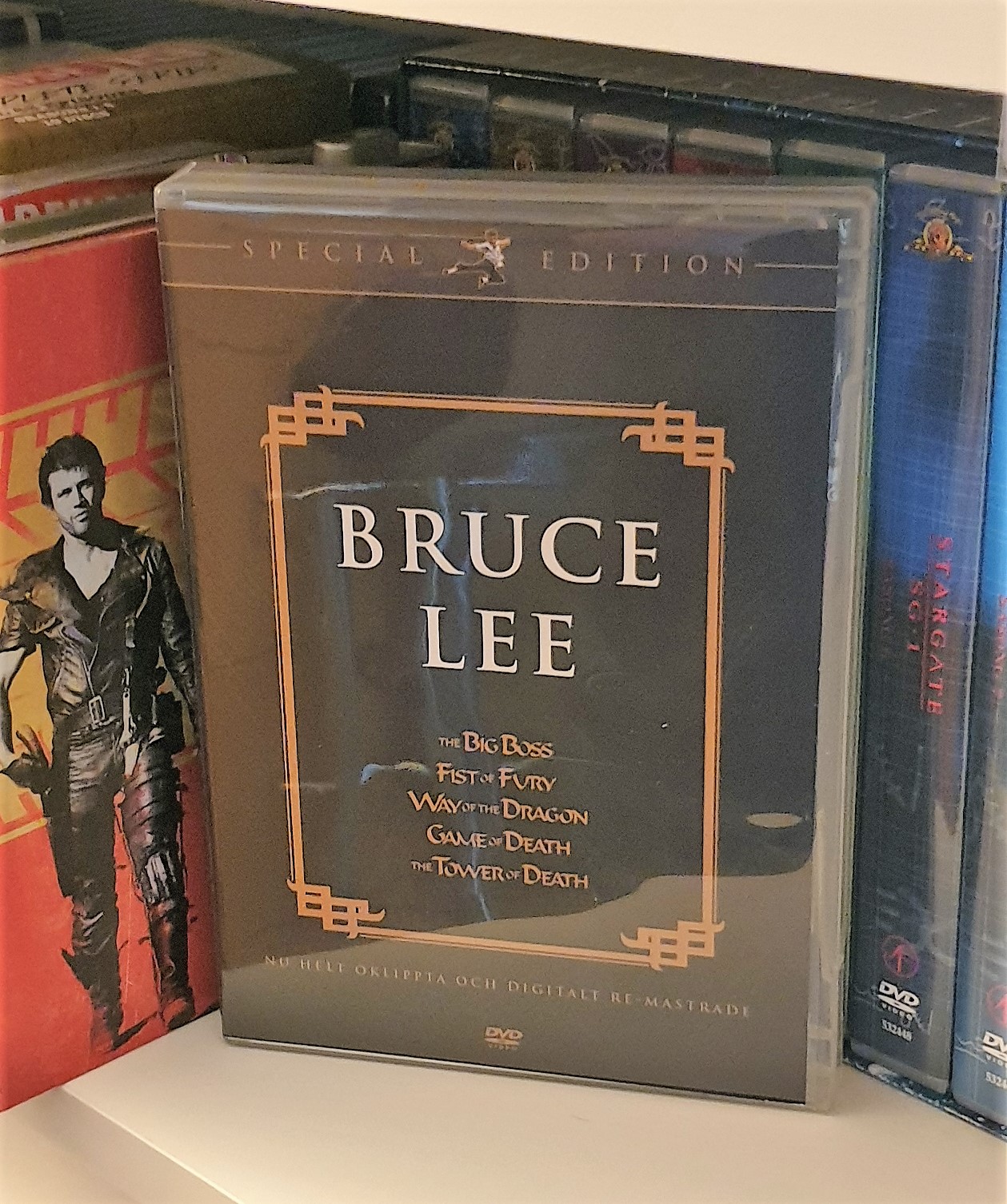 Format: DVD
Genre: Action
Location: Fi18a
Bruce Lee: Uncut and Remastered (1971)
This collection contains:
The Big Boss (1971)
Cheng is a city boy who moves with his cousins to work at an ice factory. He does this with a family promise never to get involved in any fight. However, when members of his family begin disappearing after meeting the management of the factor, the resulting mystery and pressures force him to break that vow and take on the villainy of the Big Boss.
Fist of Fury (1972)
Returning to Shanghai to marry his fiancée, Chen Zhen (Bruce Lee) a student of renowned martial arts teacher Huo Yuanjia, discovers his sifu has died. During the funeral, members of a local Japanese dojo show up and insult the Chinese students. The bullying continues, with Chen fighting back, but when he discovers the truth – that his teacher was poisoned on the orders of the dojo's master – he sets off on a doomed mission of revenge.
Way of the Dragon (1972)
Tang Lung arrives in Rome to help his cousins in the restaurant business. They are being pressured to sell their property to the syndicate, who will stop at nothing to get what they want. When Tang arrives he poses a new threat to the syndicate, and they are unable to defeat him. The syndicate boss hires the best Japanese and European martial artists to fight Tang, but he easily finishes them off. The American martial artist Colt is hired and has a showdown with Tang in Rome's famous Colosseum. 
Game of Death (1978)
In this movie, Bruce Lee is a very famous martial-arts master who stars in many films. After an unsuccessful murder attempt against him, everyone thinks he is dead, but he's just hiding, preparing his revenge.
The Tower of Death (1981)
While investigating his friend Chin Ku's (Hwang Jang Lee) death, martial artist Billy Lo (Bruce Lee) is killed. His younger brother, Bobby Lo (Kim Tai Chung), investigates both deaths. His search takes him to Japan, where he befriends Lewis (Roy Horan), master of the Castle Of Death. But when Lewis is brutally murdered, Bobby must investigate the mysterious Fan Yu temple, where he must enter an underground pagoda and face off with the most terrifying of enemies.