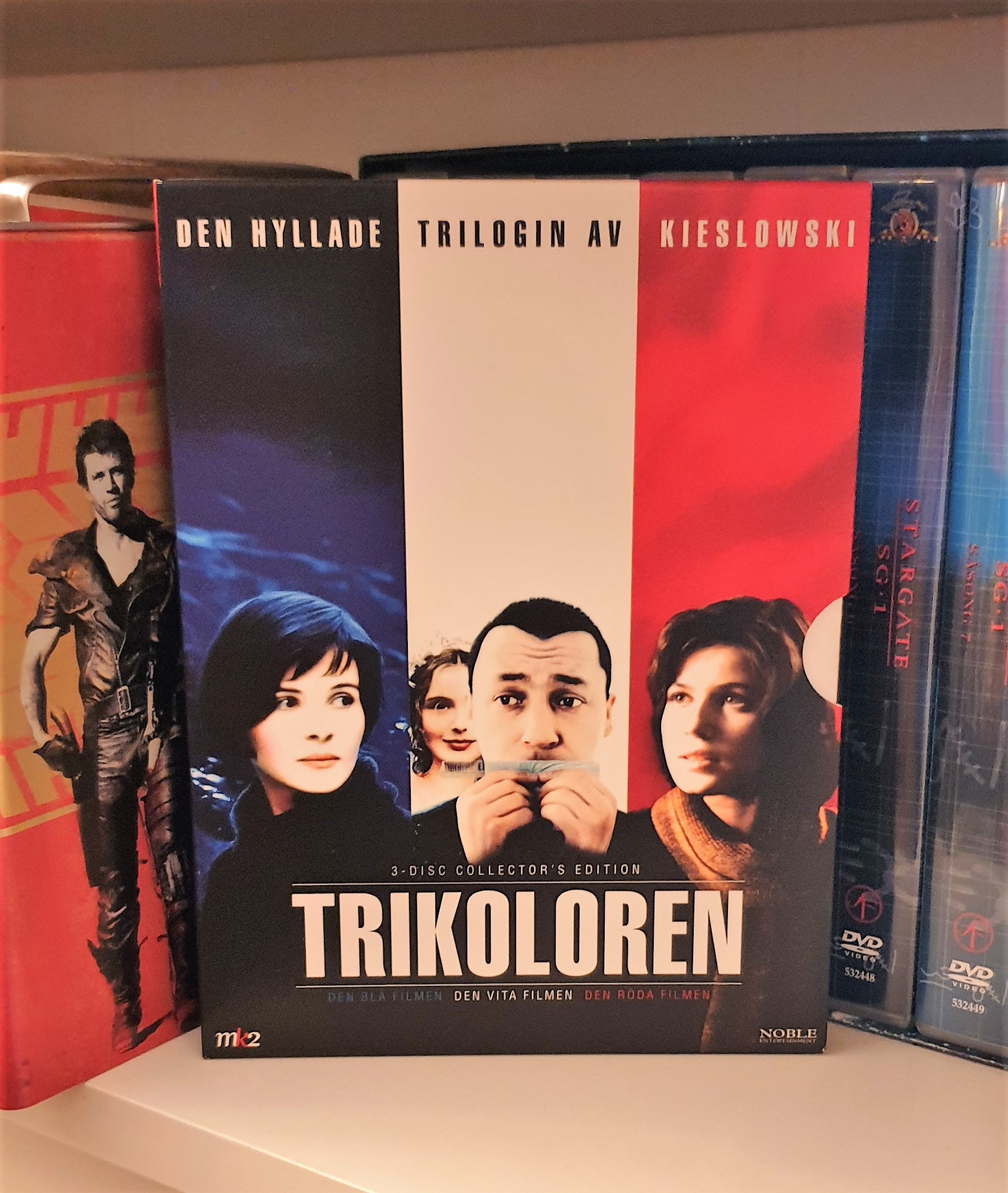 Format: DVD
Genre: Drama
Location: Fi18a
Three Colors: Collector's Edition (1993)
This collection contains:
Three Colors: Blue (1993)
The first part of Kieslowski's trilogy on France's national motto: Liberty, Equality, and Fraternity. 'Blue' is the story of Julie who loses her husband, an acclaimed composer and her young daughter in a car accident. The film's theme of liberty is manifested in Julie's attempt to start life anew, free of personal commitments, belongings, grief or love. She intends to numb herself by withdrawing from the world and living completely independently, anonymously and in solitude in the Parisian metropolis. Despite her intentions, people from her former and present life intrude with their own needs. However, the reality created by the people who need and care about her, a surprising discovery and the music around which the film revolves heal Julie and draws her back to the land of the living.
Three Colors: White (1994)
Karol (Polish) marries Dominique (French) and moves to Paris. The marriage breaks down and Dominique divorces Karol, forcing him into the life of a metro beggar and eventually back to Poland. However, he never forgets Dominique and while building a new life for himself in Warsaw he begins to plot. 
Three Colors: Red (1994)
Valentine is a young model living in Geneva. Because of a dog, she ran over, she meets a retired judge who spies his neighbors' phone calls, not for money but to feed his cynicism. The film is the story of relationships between some human beings, Valentine and the judge, but also other people who may not be aware of the relationship they have with Valentine or/and the old judge. Redemption, forgiveness, and compassion.