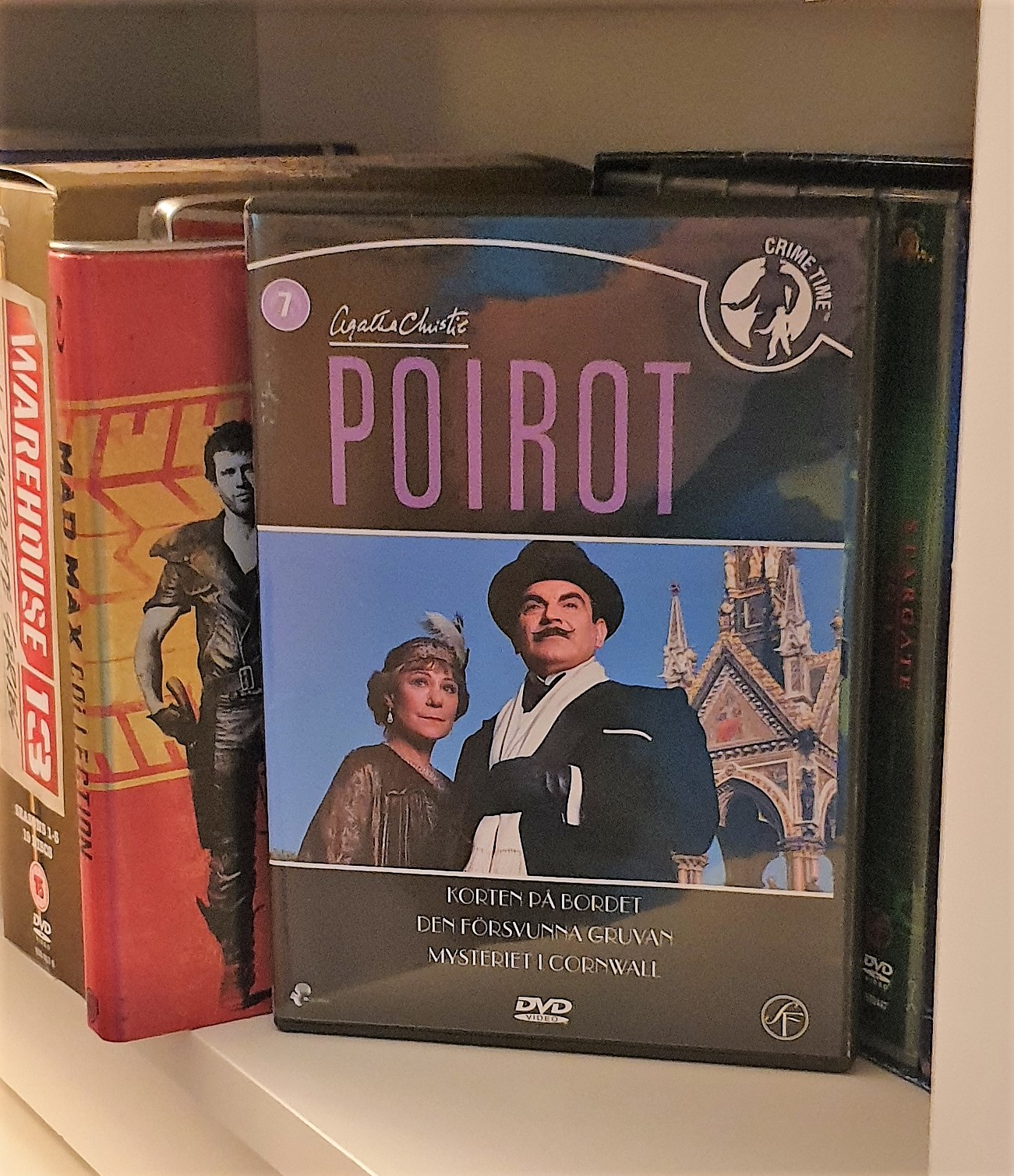 Format: DVD
Genre: Mystery
Location: Fi7b
Agatha Christie's Poirot 7 (2003)
This collection contains:
Cards on the Table
Hercule Poirot finds himself investigating the murder of his dinner host, Mr. Shaitana, who was stabbed in the heart while his guests played bridge. There are eight guests and Poirot finds himself in the company of three other investigators. The foursome interview each of the other guests in turn but make little headway until Poirot manages to reconstruct the various bridge hands played at the suspects' table. In doing so, he is able to identify one particular action that leads him to identify the killer.
The Lost Mine
Hercule Poirot is hired by Lord Pearson, who happens to be the head of the bank where Poirot keeps his accounts, to find Mr. Wu Ling who was to have attended a meeting at the bank that morning, but who has disappeared. The missing man was to sell the bank a deed to a silver mine. When the man is found dead, Poirot finds himself searching for a killer. All of the evidence seems to point to an American, Charles Lester, but Poirot finds that to be just a little too convenient. At home, Poirot and Captain Hastings find themselves involved in a vicious game of Monopoly.
The Cornish Mystery
Poirot and Captain Hastings travel to Cornwall at the request of Mrs. Pengelly but arrive to find that the woman is dead. She had told Poirot the previous day that she feared her dentist husband, Edward Pengelly, had been having an affair with his pretty receptionist and that further, he was trying to poison her. Apart from her husband, she has a niece and her fiancé, but no other relatives in the village. When Inspector Japp arrests the husband for murder, the Belgian detective is convinced that the wrong person is in the dock.