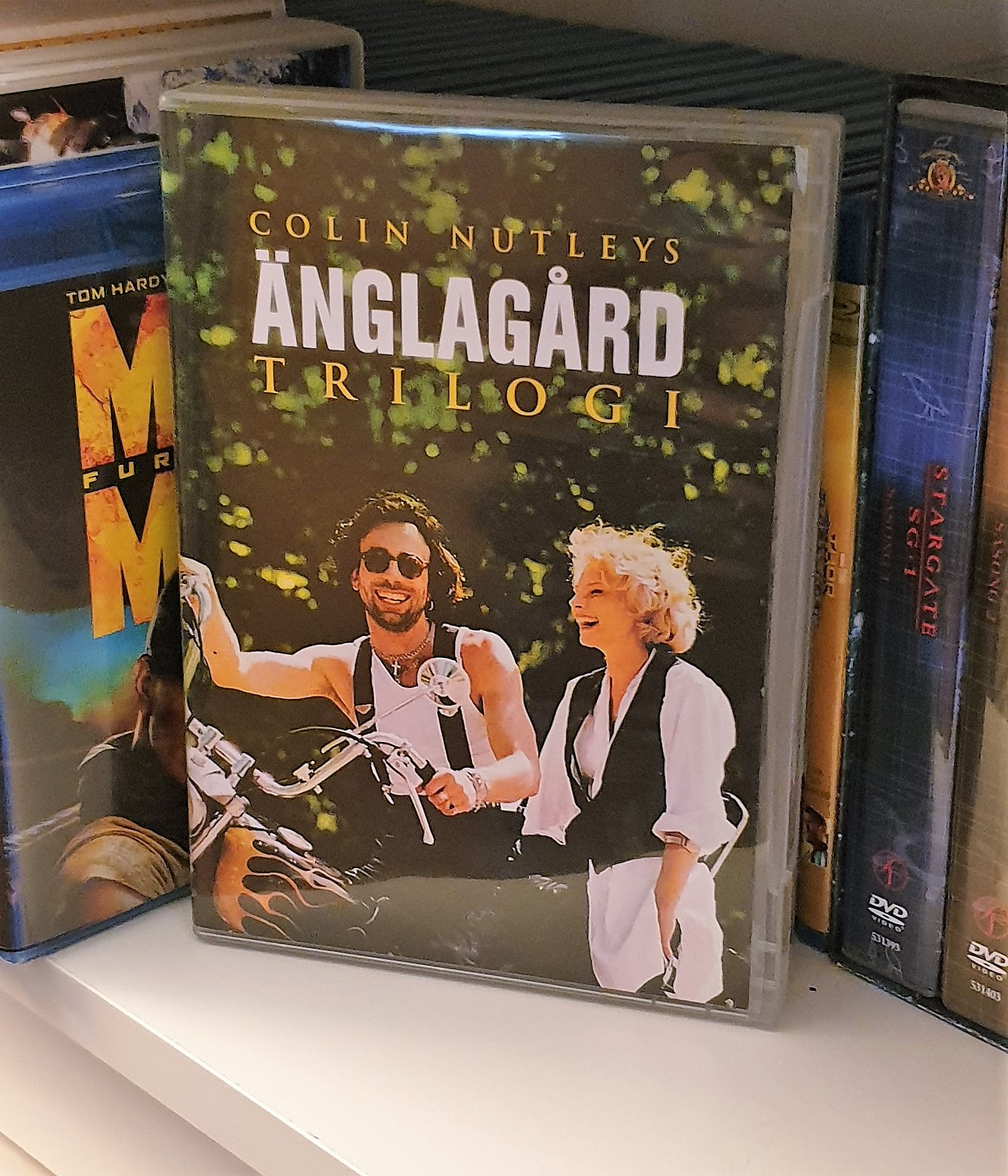 Format: DVD
Genre: Comedy, Drama
Location: Fi14a
Änglagård: Trilogi (2010)
This collection contains:
Änglagård (1992)
A small village in Västergötland, Sweden. Everything is turned upside-down when the local loner dies and his mansion, called House of Angels, is inherited by his unknown grand-daughter, Fanny. She comes riding on a big black motorcycle with her best friend Zac, wearing black leather and spikes. The farmer Axel Flogfält had expected that he would be able to buy the mansion for a good price, but now it seems that Fanny and Zac will stay there. The village is divided into two camps, one for and one against them. 
Änglagård: Andra sommaren (1994)
Fanny and Zack are back after she inherited Änglagård last year. Everyone looks forward to their new stay. Axel has told Fanny he is her father, but who else? Ivar also thinks he is her father. Be ready for expectations and confusions.
Änglagård: Tredje gången gillt (2010)
Yxared, where our friends Axel, Henning and all others live their life once more get to see Fanny, Zack and their daughter Alice. Alice wanted to come. Where are their roots? And who is really Fanny's father? And who is Alice's father?