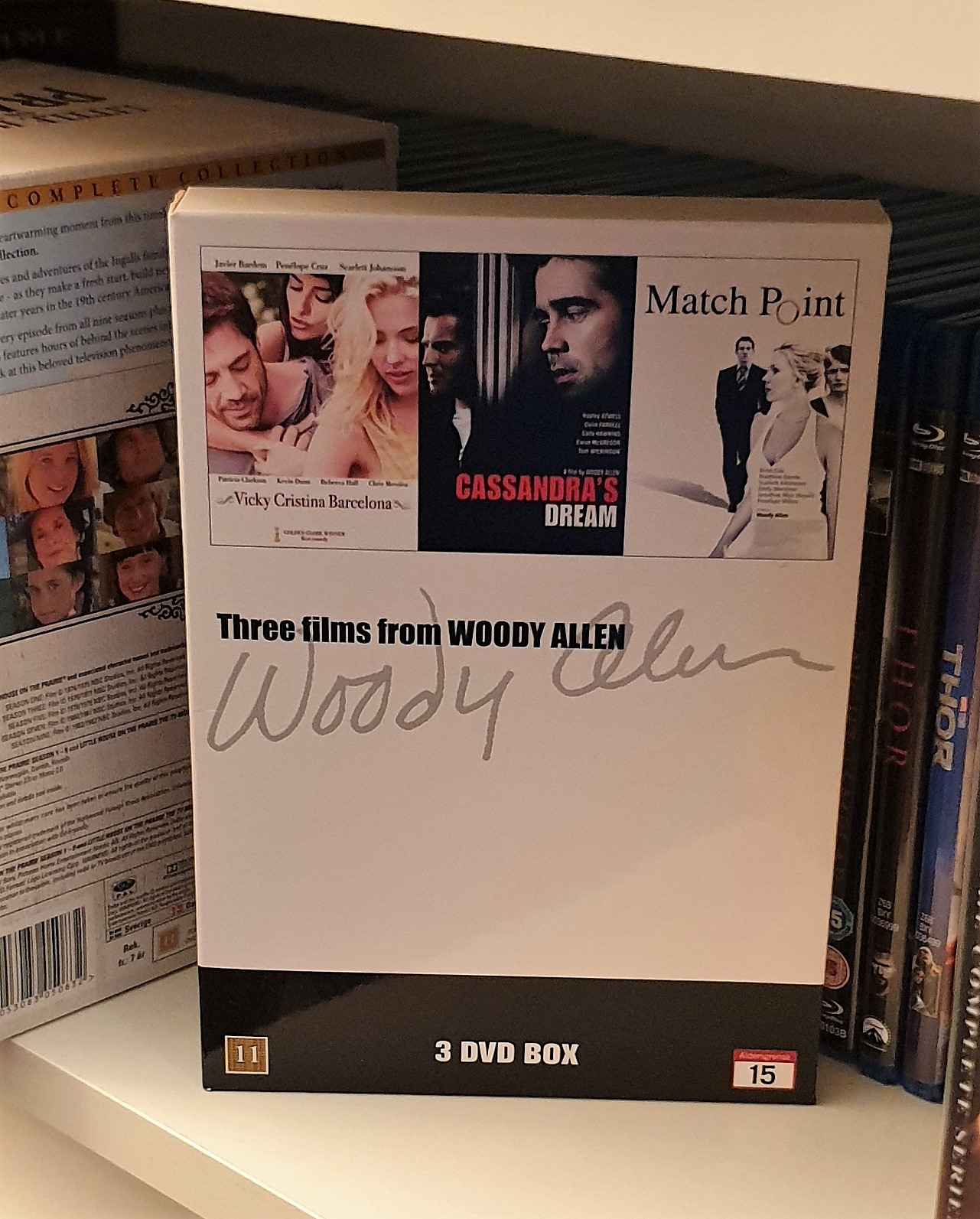 Format: DVD
Genre: Drama
Location: Fi22a
Three Films From Woody Allen (2008)
This collection contains:
Match Point (2005)
From a humble background and with traditional values, Irish Chris Wilton is still struggling financially despite being a recently retired high ranked tennis pro. He has taken a job as a tennis instructor at an upscale London tennis club, although he knows there is a better life for him somewhere down the road. He is befriended by one of his students, wealthy Tom Hewett. Chris starts to date Tom's sister, Chloe Hewett, a girl-next-door type who is immediately attracted to Chris. Chloe quickly knows she wants to marry Chris, and through her businessman father, Alec Hewett, tries to help Chris and their future by getting him an executive job in Alec's company. In his life with the Hewett's, Chris begins to enjoy the finer things in life. Through it all, however, Chris cannot help thinking about Nola Rice, a struggling American actress who he meets at the Hewett estate and who is Tom's unofficial fiancée. Nola is vivacious, and she knows the effect she has on men, including Chris.
Cassandra's Dream (2007)
Two London brothers are hard-up for cash, and both have girls to look out for, too. When rich Uncle Howard comes to town and agrees to help them out, he admits his finances are under investigation, and he asks them to do him a favor and "take care of" an old business relation to keep his trouble under wraps – he says that they're family, and since he always takes care of them, the least they could do is help him out this once, as they're the only ones he can trust. The film follows their struggle with the immorality of this request and how each brother chooses to deal with it.
Vicky Christina Barcelona (2008)
Sexually adventurous Cristina and her friend Vicky, who is bright but cautious, holiday in Barcelona where they meet the celebrated and wholly seductive painter, Juan Antonio. Vicky is not about to dive into a sexual adventure being committed to her forthcoming marriage. But Cristina is immediately captivated by Juan Antonio's free spirit and his romantic allure is enhanced when she hears the delicious details of his divorce from fellow artist, the tempestuous Maria Elena.