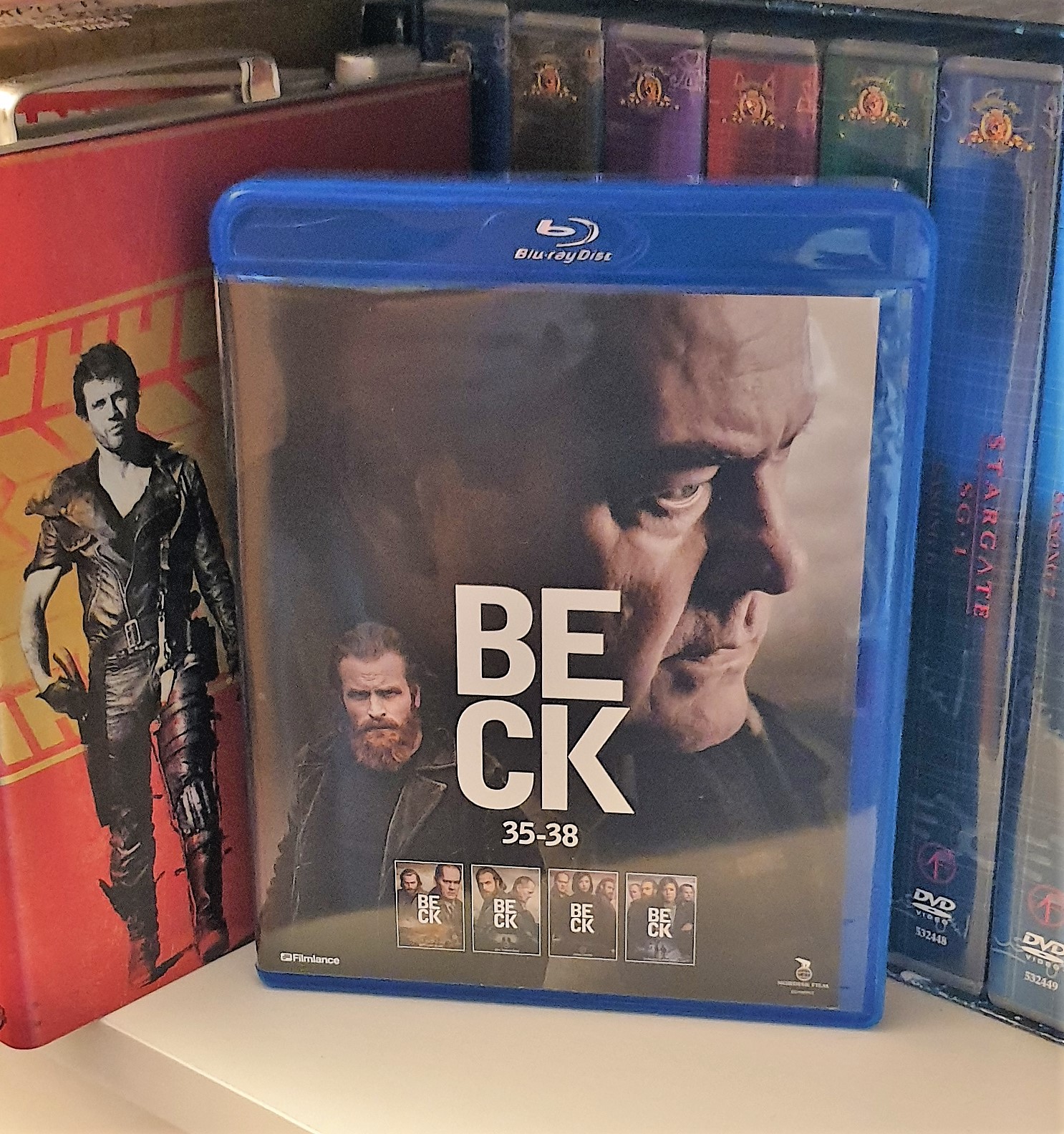 Format: Blu-ray
Genre: Action
Location: Fi18a
Beck 35-38 (1997)
This collection contains:
Ditt eget blod (2018
Martin Beck, who left the police for retirement, is asked by the Security Police to investigate a suspected terrorist. In his old department, Steinar Hovland, who has taken over Beck's group manager role, works with investigations of a lost young woman. In that hunt, information about a death abuse in the Middle East comes with links to the woman. It immediately becomes apparent that there is a connection between the cases and without him having expected it, Beck is back in the hot air.
Den tunna isen (2018)
A Stockholm suburb is shaken by the murder of a well-known ice hockey coach. The man had, in addition to his usual assignments in the association, also taken great social initiatives by welcoming unaccompanied refugees to Swedish society and teaching them to skate, which had not been seen with the eyes of the other citizens.
Utan uppsåt (2018)
A 12-year-old girl finds her mother lying dead on a staircase. When the police investigation starts, you quickly discover that the family had a protected identity. Has there been a real threat to the woman turned into a murder or are there other causes of death?
Djävulens advokat (2018)
A restaurant owner gets murdered in cold blood. Nearby there are a number of witnesses who see the murder and the murderer's escape, but no one wants to participate. The Beck Group is faced with, to say the least, a difficult investigation.