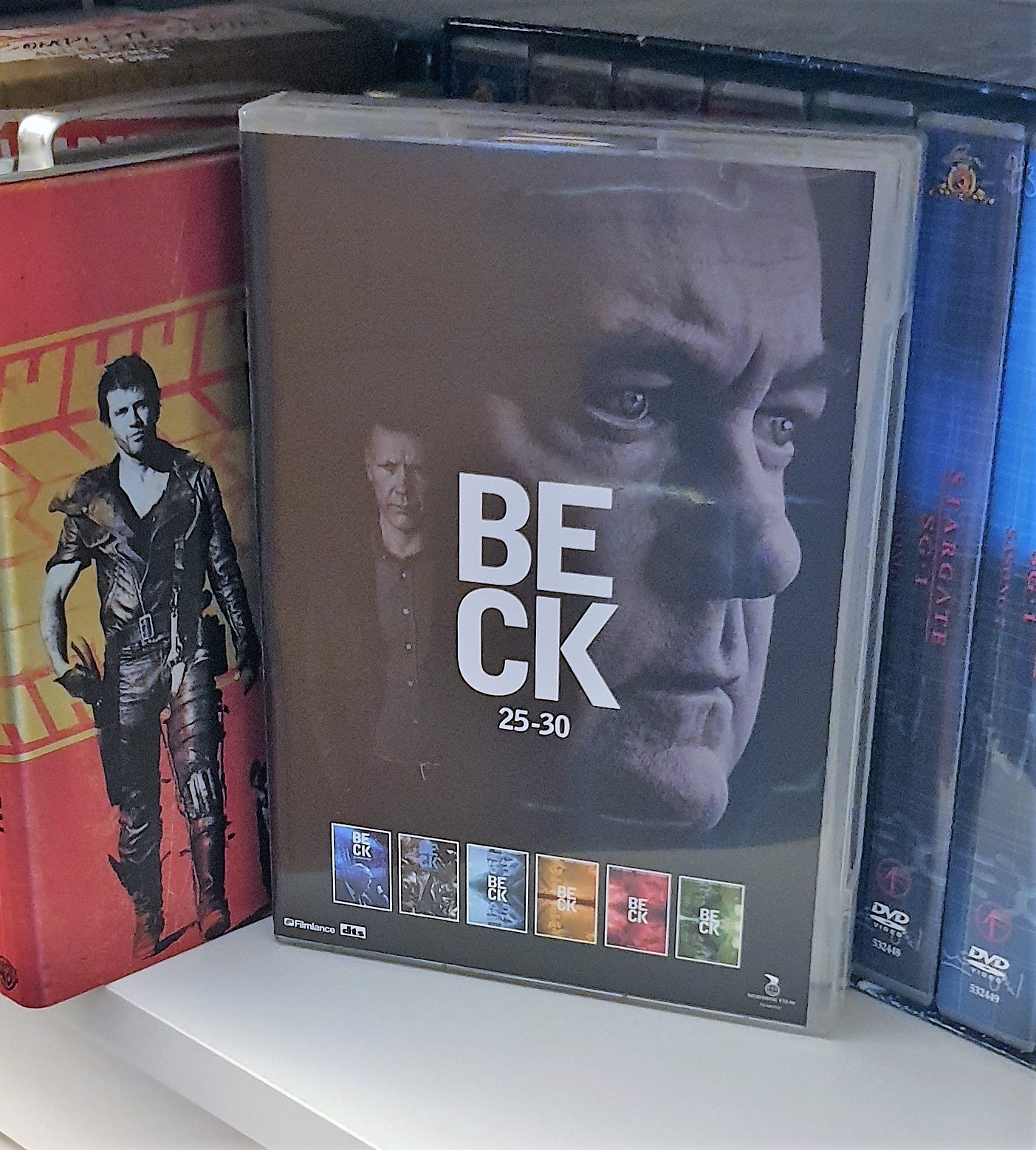 Format: DVD
Genre: Action
Location: Fi18a
Beck 25-30 (1997)
This collection contains:
I stormens öga (2009)
Beck and his colleagues link the discovery of a burned female body to the hunt for a group of environmentalists engaged in terrorism across borders. Larsson knew the woman believed to have been murdered and is suspected by SÄPO (Swedish Security Services) of involvement. While the terrorists plan an attack that could have dire consequences, Larsson is taken off the case.
Levande begravd (2010)
In a playground in the center of the urban idyll, the police find a buried wooden box containing a famous and well-respected prosecutor. Beck and his team initially suspect a highly criminal MC-leader of the attack, but Beck pretty soon has to re-evaluate the case once the MC-leader is also found murdered in a similar wooden box. Soon, more wooden boxes are found and the police realize that they are part of a cat and mouse game with a crazy serial killer. The investigation soon shows that there is a vague connection between the victims in the shape of a nine-year-old event, but what Beck does not suspect is that his own life too is at stake, as the murderer has chosen him as the next victim.
Rum 302 (2015)
A young woman is found strangled in a hotel room. The investigation leads Beck and Gunvald towards Stureplan, Stockholm's nightlife and its back sides.
Familjen (2015)
A famous gangster is shot dead in front of his family's eyes. Shortly thereafter, a woman gets brutally run over in a parking lot. Is there any connection between the cases?
Invasionen (2015)
The bodies of two men are found and despite diligent efforts, they cannot be identified. Then, when a man takes his life, the investigation takes off and the traces lead to an Islamist terror cell.
Sjukhusmorden (2015)
The son of a recently deceased ALS patient accuses his mother's doctor of causing her death. Shortly thereafter, the doctor dies from the roof of the hospital. What is initially thought to be a suicide quickly turns out to be a murder?