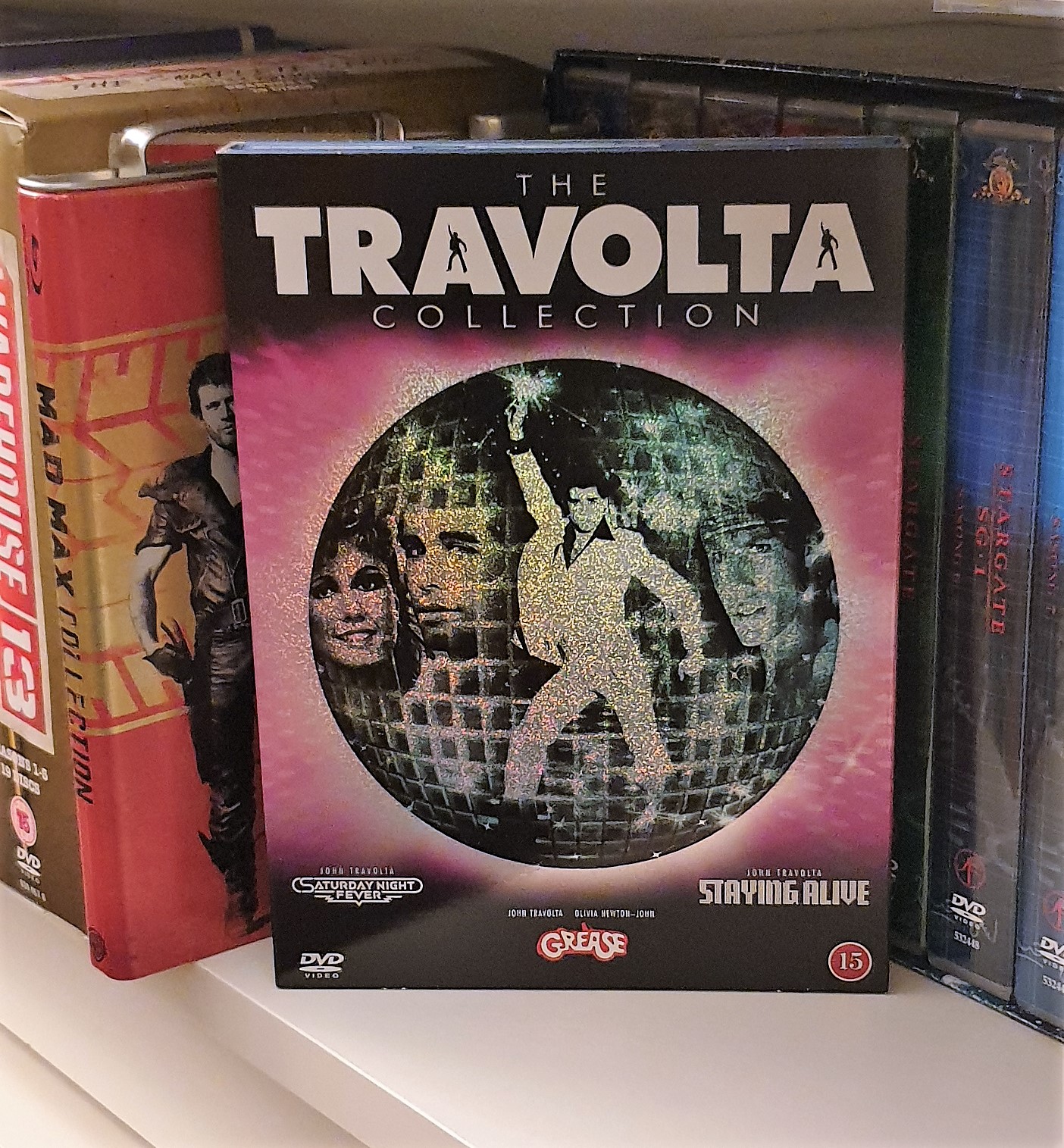 Format: DVD
Genre: Drama, Romance
Location: Fi18a
The Travolta Collection (1977)
This collection contains:
Saturday Night Fever (1977)
Nineteen-year-old Brooklyn native Tony Manero lives for Saturday nights at the local disco, where he's king of the club, thanks to his stylish moves on the dance floor. But outside of the club, things don't look so rosy. At home, Tony fights constantly with his father and has to compete with his family's starry-eyed view of his older brother, a priest. Nor can he find satisfaction at his dead-end job at a small paint store. However, things begin to change when he spies Stephanie Mangano in the disco and starts training with her for the club's dance competition. Stephanie dreams of the world beyond Brooklyn, and her plans to move to Manhattan just over the bridge soon change Tony's life forever.
Grease (1978)
A musical about teens in love in the '50s! It's California 1959 and greaser Danny Zuko and Australian Sandy Olsson are in love. They spend time at the beach, and when they go back to school, what neither of them knows is that they both now attend Rydell High. Danny's the leader of the T-Birds, a group of black leather jacket-wearing greasers while Sandy hangs with the Pink Ladies, a group of pink-wearing girls led by Rizzo. When they clash at Rydell's first pep rally, Danny isn't the same Danny from the beach. They try to be like each other so they can be together.
Staying Alive (1983)
In this sequel to Saturday Night Fever, former disco king Tony Manero has left Brooklyn and lives in Manhattan. He stays in a cheap hotel and works as a dance instructor and as a waiter at a dance club, trying to succeed as a professional dancer on Broadway. The breakaway from his Brooklyn life, family and friends seem to have matured Tony and refined his personality, represented by his diminished accent and his avoidance of alcohol and profanity. However, certain attitudes have not changed, as with his most recent girlfriend, who's also the singer of a local rock band.