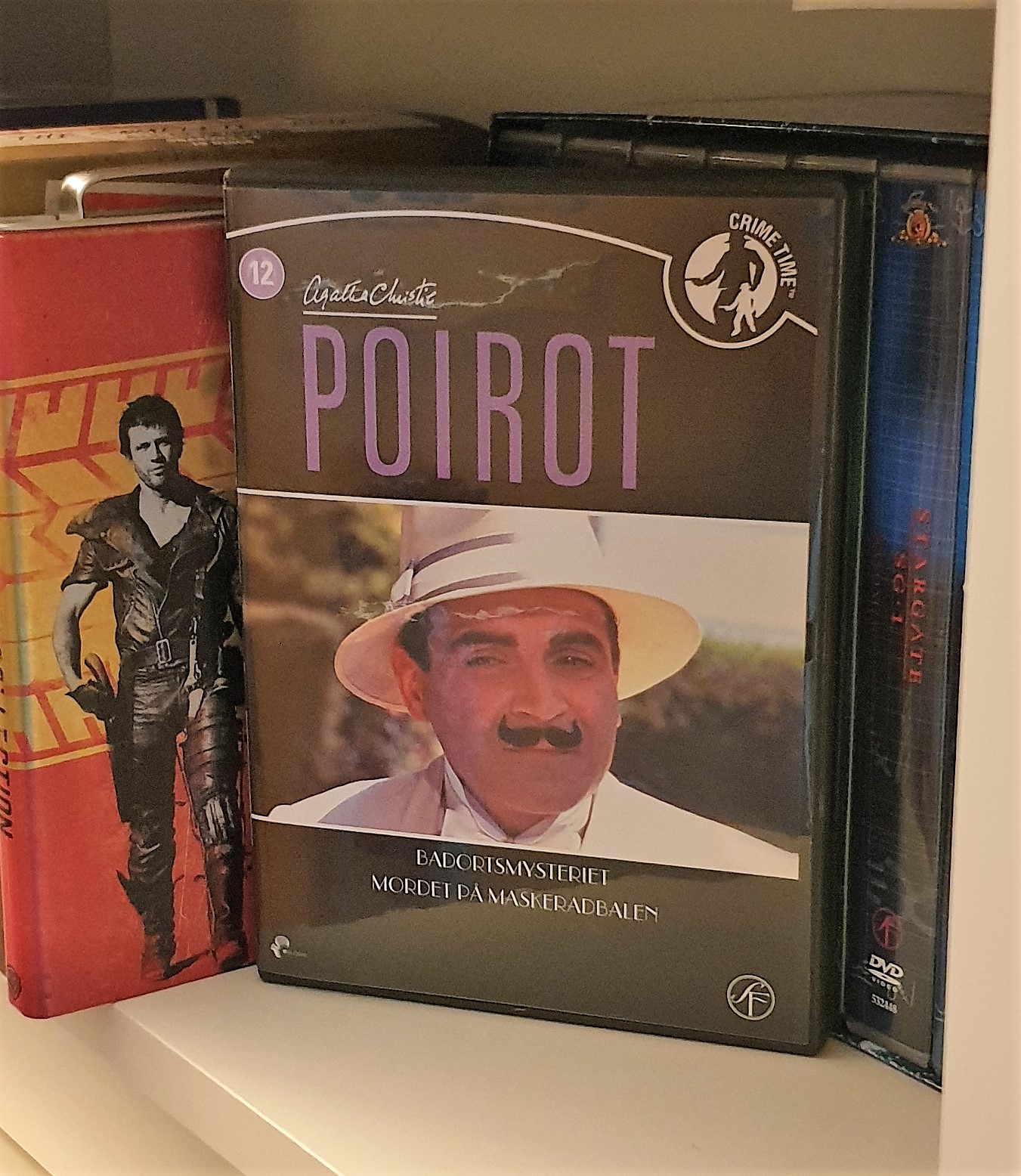 Format: DVD
Genre: Mystery
Location: Fi7b
Agatha Christie's Poirot 12 (2003)
This collection contains:
Peril at End House
While enjoying a vacation at an exclusive resort on the Cornish coast, Poirot and Hastings meet beautiful young heiress Magdala Buckley. Known to her friends like Nick, she confides to them that she has recently survived several events that might have taken her life: a heavy-framed picture dropping on her head, a boulder falling off a cliff, and failed brakes. When Poirot notices a bullet hole in her hat, they put her under their protection and discover that her dead fiance, a noted aviator killed in a tragic accident, had named her as heir in his will. In the interim, his wealthy uncle is found to have died, making her the unexpected beneficiary of a great fortune. Poirot realizes this inheritance is the motive for continued attempts on her life, and in his quest for the truth, he uncovers a tangled web of greed, forgery, drug addiction, fraud, poison, and murder. 
The Affair at the Victory Ball
Poirot attends the Victory Ball, a costume party where you are expected to dress as someone famous, as himself. However, when two members of a party of six dressed as characters from classical Italian comedy are subsequently found dead, Poirot finds himself working with Chief Inspector Japp to solve the case. The solution to the deaths of Viscount Cronshaw and Coco Courtney is to be found in determining the correct time of death and identifying an impostor at the ball. Poirot takes to the airwaves and reveals the identity of the killer on a live BBC radio broadcast.