Format: DVD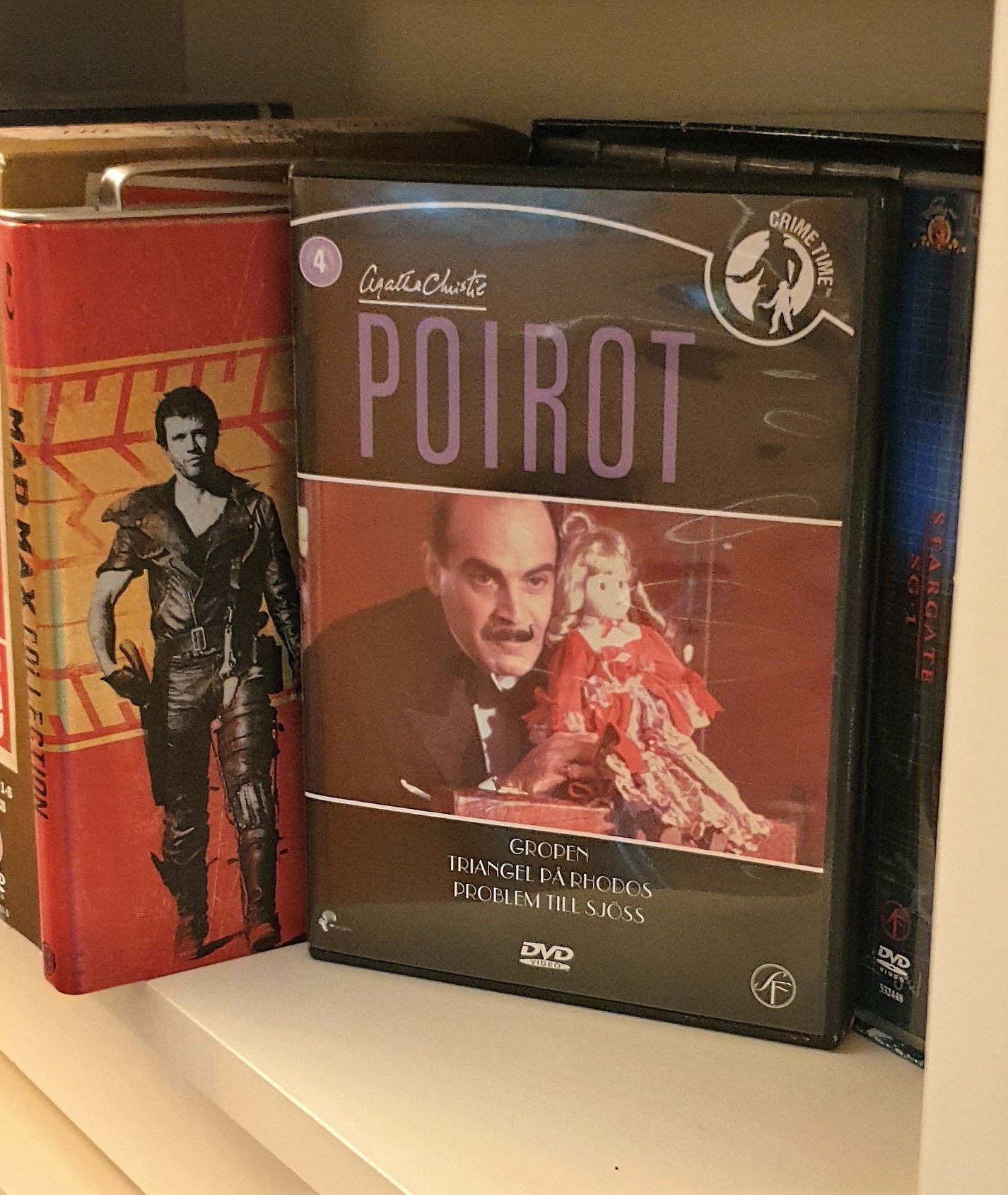 Genre: Mystery
Location: Fi7b
Agatha Christie's Poirot 4 (2003)
This collection contains:
The Hollow
While spending the weekend at his cottage outside London, Hercule Poirot is invited to dinner by Sir Henry and Lady Angkatell. Leaving immediately after dinner, he returns the next day to find that a weekend guest, John Christo, has been shot dead. There is any number of suspects: his former lover, Veronica Cray whom he had not seen for 12 years but suddenly turned up at a nearby cottage; his wife, Gerda who was deeply hurt by his womanizing; his current mistress Henrietta Savernake; Midge Hardcastle, who was very much in love with him, but whom he constantly ignored; and Edward Angkatell, who was in love with Midge. What Poirot finds, however, is that the evidence equally implicates everyone just a little too equally for it all to be just by chance. 
The Triangle At Rhodes
Just as his holiday on the island of Rhodes is coming to an end, Hercule Poirot finds himself investigating a murder when one of the hotel guests, Valentine Chantry, is poisoned in the bar. The drink she had was apparently meant for her husband and had been bought by Douglas Gold, with whom she had been carrying on since her arrival. Gold is arrested and everyone assumes he is the perpetrator but Poirot thinks otherwise however and looks to the other guests in the hotel as more likely suspects. When a local pathologist confirms that the poison used was local in origin, Poirot realizes that only when he learns who purchased the poison will he learn the killer's identity.
Problem at Sea
While on a Mediterranean cruise, Poirot is asked to investigate the murder of one of the passengers, Mrs. Clapperton who is found stabbed in the chest in her stateroom. She was somewhat haughty and generally disliked by the other passengers. Her henpecked husband, Colonel Clapperton, was ashore for the entire day with two other passengers. General Forbes, who admits to having been in love with the dead woman when they knew each other many years before, says he was having a nap. Then there is Miss Ellie Henderson, who is attracted to Colonel Clapperton but whose wife is in the way of any possible relationship. With everyone having a reasonable alibi, it is left to Poirot to find the killer.