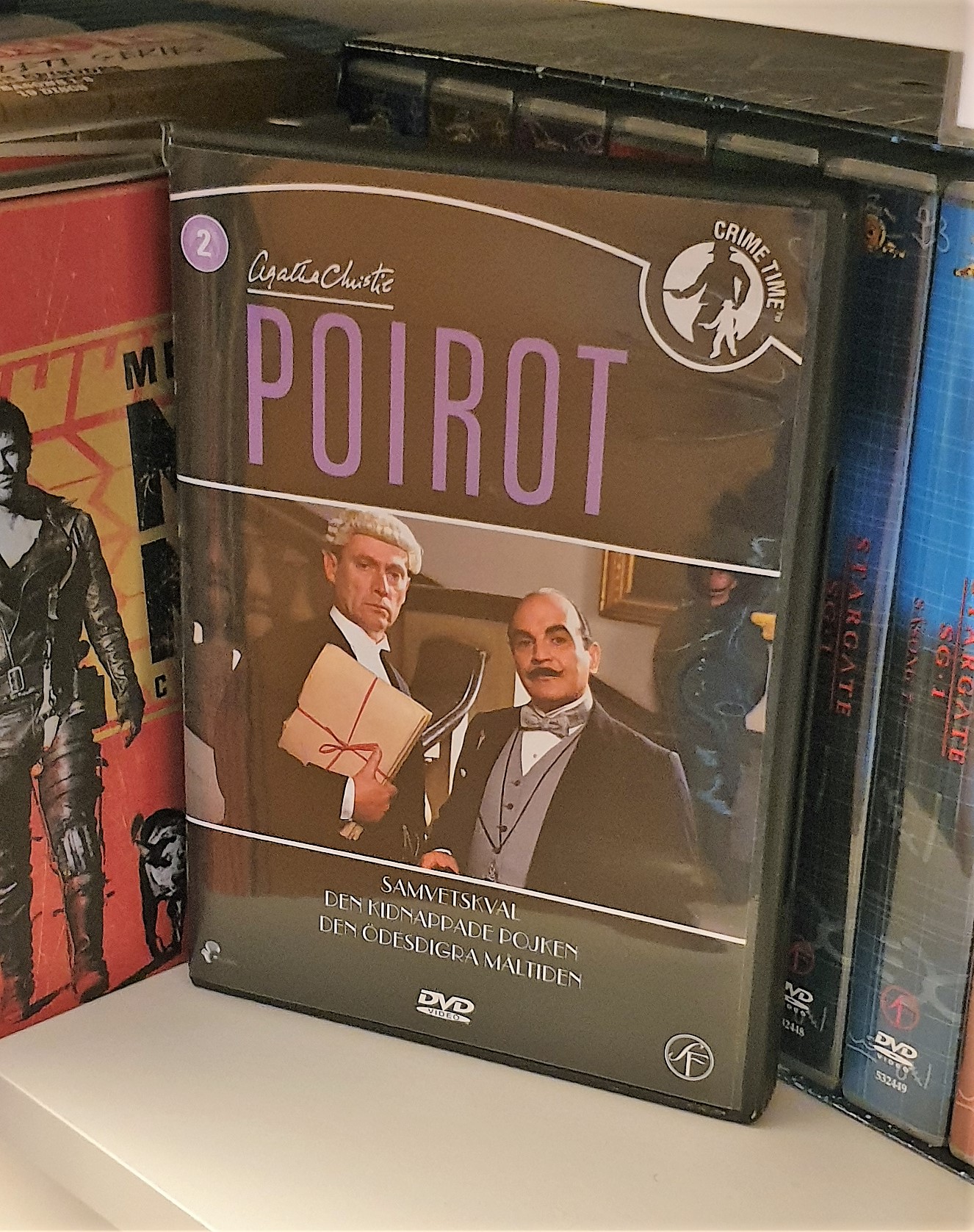 Format: DVD
Genre: Mystery
Location: Fi7b
Agatha Christie's Poirot 2 (2003)
This collection contains:
Sad Cypress
Elinor Carlisle and Roddy Winter are happily engaged. Elinor's aunt is Laura Welman, wealthy but ailing and bed-ridden. Elinor receives an anonymous letter warning her that someone will try to gain favor with Mrs. Welman at her expense. Her aunt's doctor, Dr. Peter Lord, contacts Hercule Poirot to investigate. Mrs. Welman dies with no will and Elinor, as her next-of-kin, receives everything. Shortly before Mrs. Welman's death, Mary Gerrard, an old friend of the family, reappears after a long absence. Roddy falls for her and this ends his engagement to Elinor. Elinor is openly resentful of Mary ending her relationship with Roddy and says she wished Mary was dead. One afternoon, Mary stops by for tea and sandwiches with Elinor and a short while later is found dead, poisoned. After a thorough investigation, which Poirot assisted in, Elinor is charged with and ultimately found guilty of the murders of Mary and Mrs. Welman. She is sentenced to hang. Doctor Lord insists that Elinor is innocent. 
The Adventure of the Johnny Waverly
Mr. Waverly, a man whose wealth belongs to his rich wife, comes to engage Poirot's services. He has had a letter telling him that his little son Johnnie will be kidnapped for ransom. Although Poirot is present at the Waverly home, the kidnapping goes ahead but all is not as it first seems.
Four and Twenty Blackbirds
The estranged, elderly Gascoigne brothers are found dead within days of each other. The one, Anthony, died in his home in Brighton in circumstances that give no cause for suspicion. The other brother, Henry, an eccentric, reclusive painter, however, has fallen downstairs and been dead for some time before his death is discovered. Poirot had been eating in the same restaurant as Henry just before the death. Henry had been pointed out as a creature of habit, a man who always ate exactly the same meal on every visit. On this last occasion, though, he had had a completely different set of courses, which leads Poirot to suspect foul play.