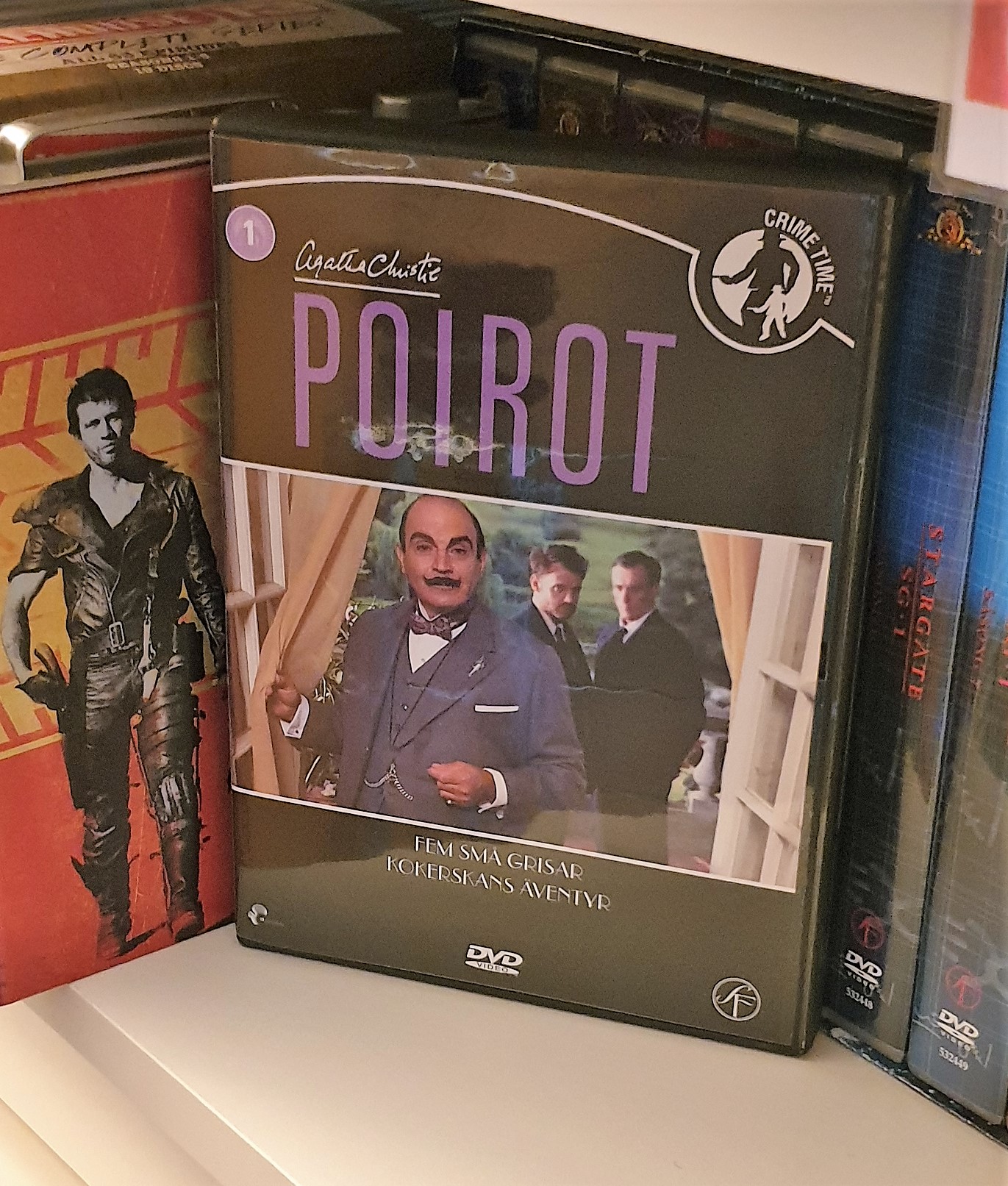 Format: DVD
Genre: Mystery
Location: Fi7b
Agatha Christie's Poirot 1 (2003)
This collection contains:
Five Little Pigs
Fourteen years after her mother, Caroline Crale, was hanged for the murder of her artist father Amyas Crale, Lucy Crale asks Hercule Poirot to investigate her father's death. She is convinced that her mother was innocent but is prepared to accept the truth, whatever that may be. Poirot visits, in turn, all five persons present when the murder took place including Amyas' best friend, Philip Blake, who was visiting the Crales when Amyas was killed; Philip's brother Meredith from whom Caroline supposedly stole the poison used to kill her husband; Elsa Greer, who was sitting for a portrait and with whom Amyas was supposedly in love; Caroline's half-sister Angela who despised Amyas but believed her sister to be innocent; and Miss Williams, the governess. Having heard the tale from five different perspectives, Poirot reunites them all to identify the murderer. 
The Adventure of the Clapham Cook
Poirot is approached by a Mrs. Todd, whose cook, Eliza Dunn, has suddenly disappeared. Poirot manages to track down the cook, and she tells him that a stranger, acting for a law firm, told her that she had inherited a property in the North of England but she had to go there immediately. Her heavy trunk was called for but it was deposited at the train station, where Poirot makes an interesting discovery, connected to a recent bank robbery.