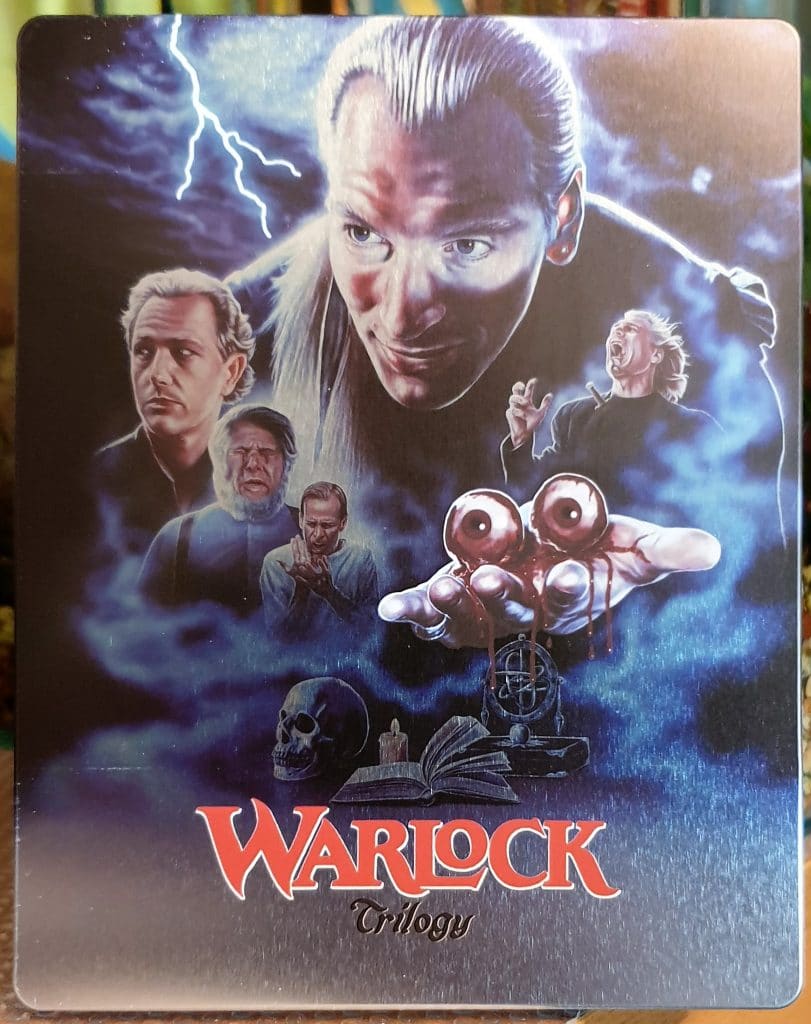 Format: Blu-ray
Genre: Horror
Location: Fi13b
Warlock: Trilogy (1989)
This edition contains the following movies:
Warlock (1989)
In Boston of 1691, a warlock is sentenced to death, but escapes magically into the future (our present), followed doggedly by the witch hunter. There he is searching for the three parts of the Devil's Bible, trailed by the witch hunter and the woman whose house he landed in. They must stop him, as the book contains the true name of God, which he can use to un-create the world.
Warlock: The Armageddon (1993)
Every six hundred years, a great evil has the opportunity to escape and unleash Armageddon. A group of five stones has the power to either free the evil or banish it for another six hundred years. An order of Druids battles with a Warlock determined to unleash his father upon the world. 
Warlock 3: The End of Innocence (1999)
A college student unexpectedly finds that she has inherited a derelict house. Accompanied by a group of friends, she goes there to clear it of heir-looms before the structure is demolished. Almost immediately, she and her friends are targeted by a powerful warlock who is very interested in her bloodline.