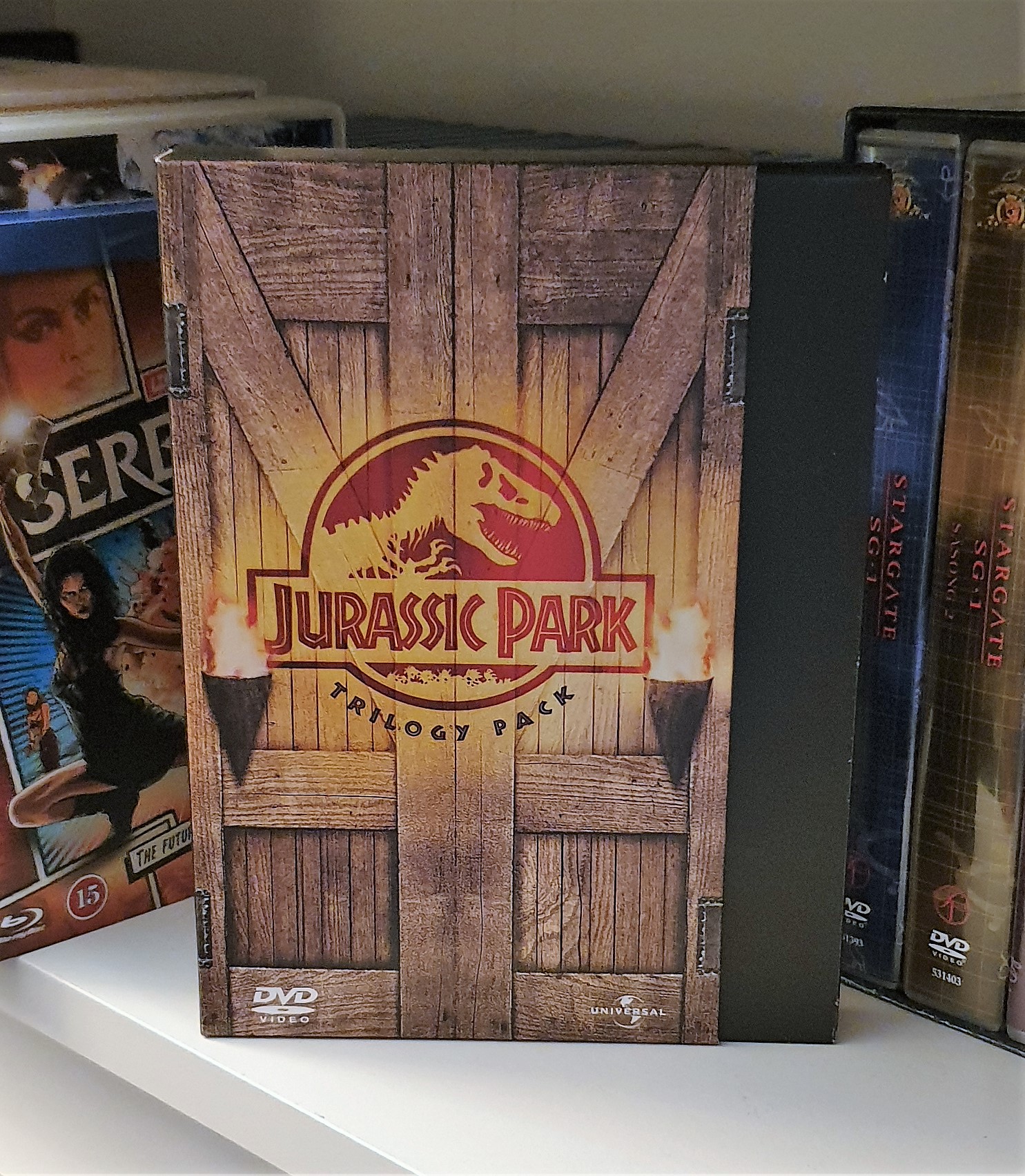 Format: DVD
Genre: Adventure
Location: Fi20a
Jurassic Park: Trilogy Pack (1989)
This collection contains:
Jurassic Park (1993)
Huge advancements in scientific technology have enabled a mogul to create an island full of living dinosaurs. John Hammond has invited four individuals, along with his two grandchildren, to join him at Jurassic Park. But will everything go according to plan? A park employee attempts to steal dinosaur embryos, critical security systems are shut down and it now becomes a race for survival with dinosaurs roaming freely over the island. 
The Lost World: Jurassic Park (1997)
A research team is sent to an island eighty-seven miles away from the previous home of Jurassic Park, to document and photograph the now liberated dinosaurs. However, InGen the BioEngineering company has sent another larger team to the same island to catch, sedate, and transport some dinosaurs to San Diego where they will be used in a new Jurassic Park location. But life always finds away. Will both teams return to the mainland with successful findings? Or will another tragedy occur?
Jurassic Park 3 (2001)
Dr. Alan Grant is now a happy man with the previous incidents of Jurassic Park now behind him. Grant is happy that he announce in public, that nothing on Earth can persuade him back onto the islands. Maybe nothing, except Paul Kirby. Kirby and his wife, Amanda want a plane to fly them over Isla Sorna, with Dr. Grant as their guide. But not everything Kirby says is true. When the plane lands, Dr. Grant realizes that there is another reason why they are there, that he doesn't know of. Now, Dr. Grant is stuck on an island he has never been on before, with what was a plane journey now turned into a search party.