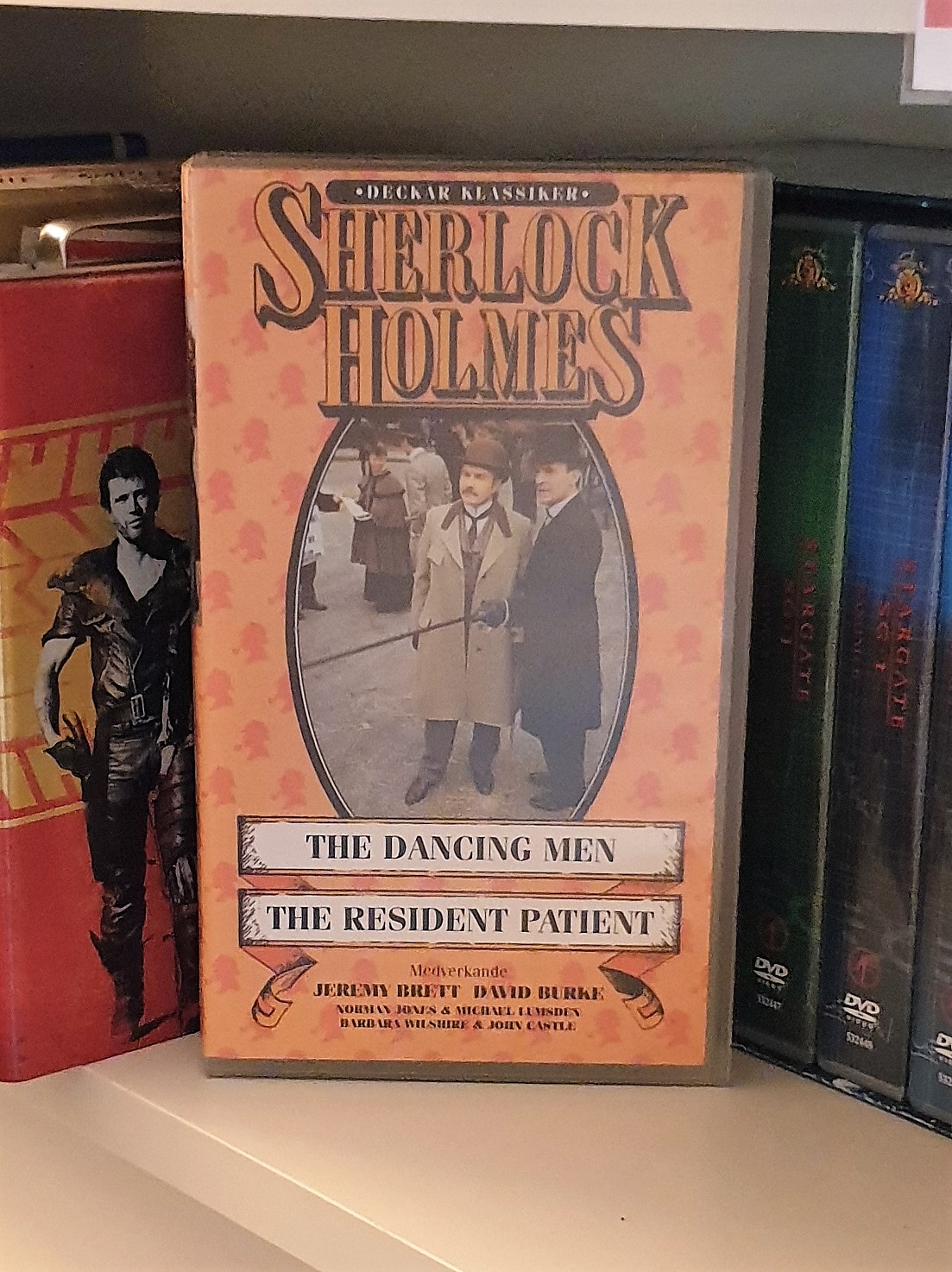 Format: VHS
Genre: Mystery
Location: Fi12b
Sherlock Holmes (1984)
This collection contains:
The Dancing Men
Hilton Cubitt seeks Sherlock Holmes' assistance in determining why a series of hieroglyphs – little pictures of dancing men – has so terrified his American wife Elsie. He knows little of his wife's background having met her in London during the Queen's Golden Jubilee but has now been very happily married for three years. The problems started a few months before when she received a letter from Chicago and more recently when the drawings of the dancing men had been chalked on a garden wall. Holmes realizes that the symbols are a code of some sort and Mrs. Cubitt continues to receive similar messages. He also knows however that to unravel the mystery, he will have to learn more about the woman's past and her history in America.
The Resident Patient
Dr. Percy Trevelyan seeks Sherlock Holmes' assistance in deciphering his benefactor's recent odd behavior. Trevelyan recounts that some years before, Mr. Blessington plucked him out of an obscure and virtually non-existent practice and offered to set him up at a prestigious address. In return for this investment, Blessington would receive a percentage of his income and would provide him with free medical care. For quite some time now the arrangement has worked well for both parties and Blessington has profited from the arrangement. Recently, however, Blessington has been acting very strangely. Having read of a burglary in a nearby home, Blessington was overwrought and had bars installed on all the windows. Holmes is intrigued by the case but subsequent events soon have him investigating a murder.