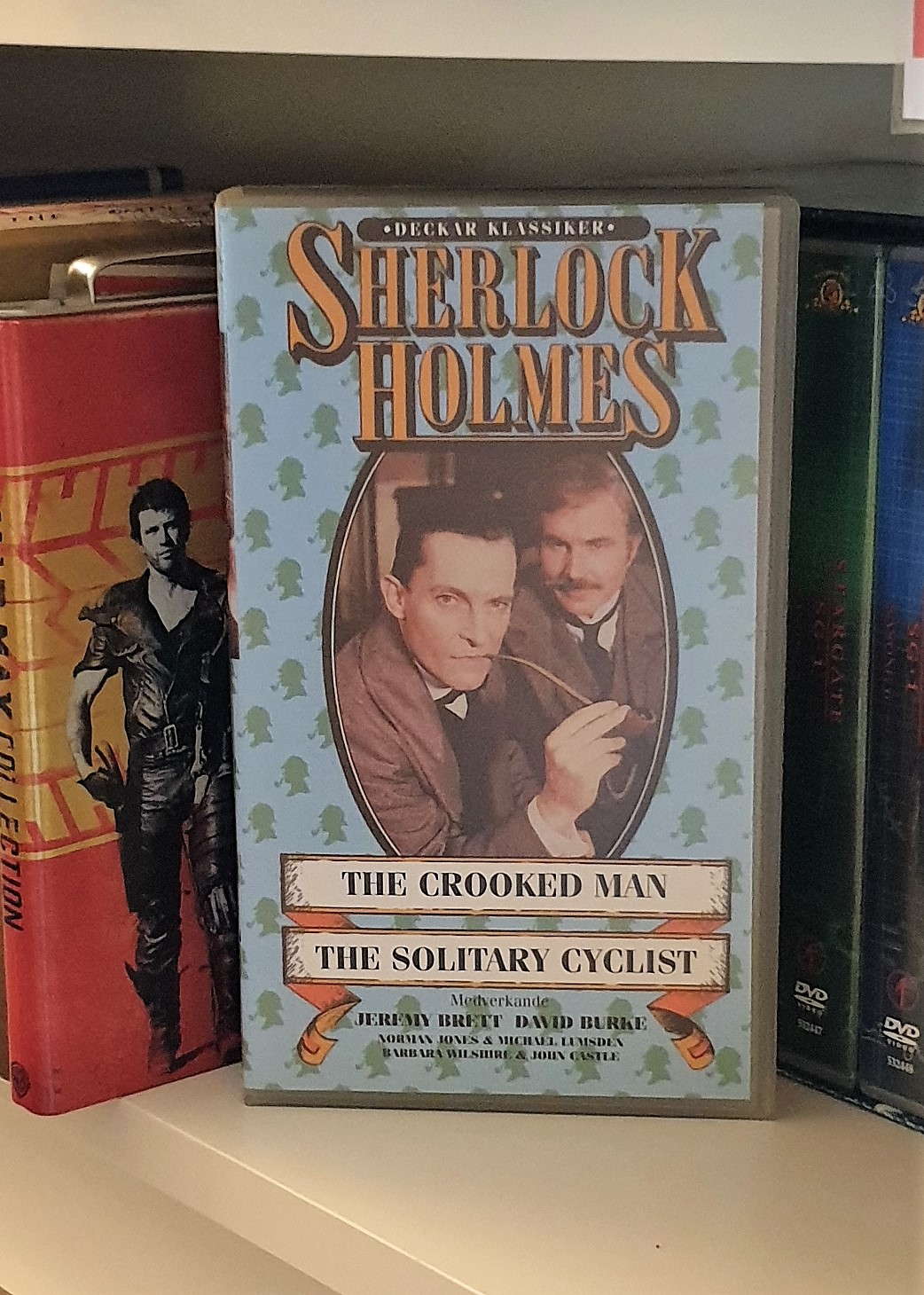 Format: VHS
Genre: Mystery
Location: Fi12b
Sherlock Holmes (1984)
This collection contains:
The Crooked Man
Egged on by his friend Dr. Watson, Holmes agrees to investigate the murder of Col. James Barclay who rose from the ranks to command his Regiment. After returning home from her monthly evening out helping the poor, the dead man's wife Nancy had a flaming row with her husband. After hearing a scream, the servants try to enter the room only to find locked from the inside. When they do manage to enter, they find the Colonel dead from what appears to be a blow to the head and Nancy in a feint. Holmes learns that at her charity work, she had reacted in shock when she approached a new arrival, an old man with a bent back and crooked legs.
The Solitary Cyclist
Miss Violet Smith is hired as a governess to the kindly widower Mr. Carruthers at his country house. She is unsettled by the presence of a rude house guest and even more so by a solitary cyclist who appears out of nowhere to follow her along lonely lanes, disappearing just as suddenly. She asks Holmes to investigate.