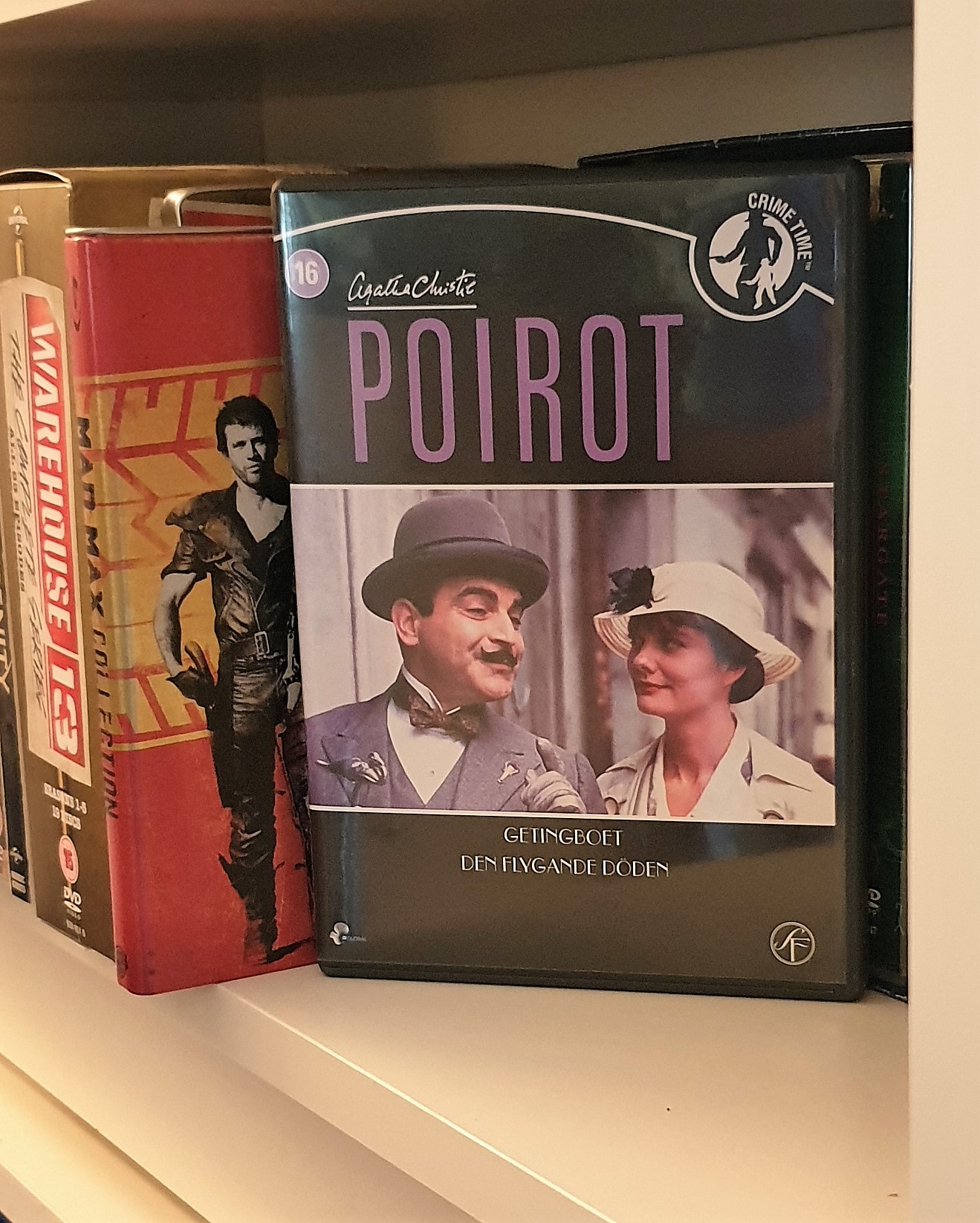 Format: DVD
Genre: Mystery
Location: Fi8a
Agatha Christie's Poirot 16 (2003)
This collection contains:
The Wasp's Nest
At a village fête, Poirot runs into an old friend, John Harrison and his fiancé Molly Deane, a fashion model. Harrison invites Poirot and Hastings to tea the following week where Poirot learns that Molly had once been engaged to a local artist, Claude Langton. Poirot is puzzled by a number of apparently unrelated incidents but concludes that someone is being untruthful and that a murder is being planned. Courtesy of Hastings' new hobby, photography, Poirot knows exactly what is going to occur. Insp. Japp is hospitalized with a case of appendicitis.
Death in the Clouds
After spending a bit of a holiday in Paris, Poirot finds himself on a flight to London with an odd assortment of people, some of whom he had met during his stay. When one of the passengers, Madame Gisele, is murdered during the flight by a poisoned dart, Poirot is asked by Inspector Japp of Scotland Yard to assist with the investigation. Gisele was a well-known moneylender with a penchant towards blackmail. When Lady Horbury denies knowing the dead woman – which Poirot knows is false – the police clearly have their prime suspect. Poirot however, sees a far more complex plot to gain access to the victims' money.