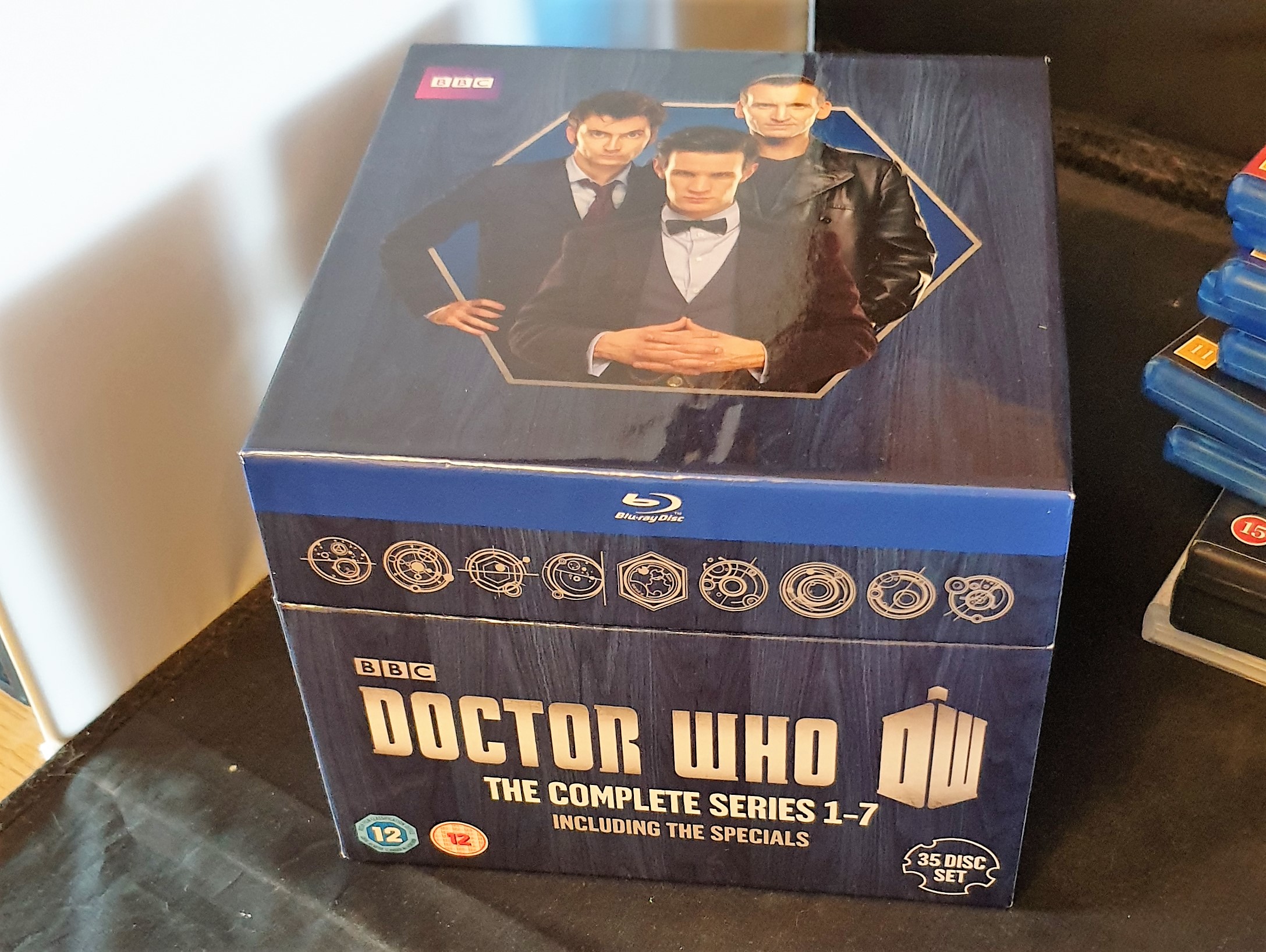 Format: Blu-ray
Genre: Science Fiction
Location: Fi17B
This collection contains:
Doctor Who: The Complete Series 1-7, Including the Specials (2015)
Doctor Who follows the adventures of the title character, a rogue Time Lord from the planet Gallifrey who goes by the name "the Doctor". The Doctor fled Gallifrey in a stolen TARDIS ("Time and Relative Dimension in Space"), a time machine that travels by materializing into and dematerializing out of the time vortex. The TARDIS has a vast interior but appears smaller on the outside, and is equipped with a "chameleon circuit" intended to make the machine take on the appearance of local objects as a disguise; due to a malfunction, the Doctor's TARDIS remains fixed as a blue British police box.