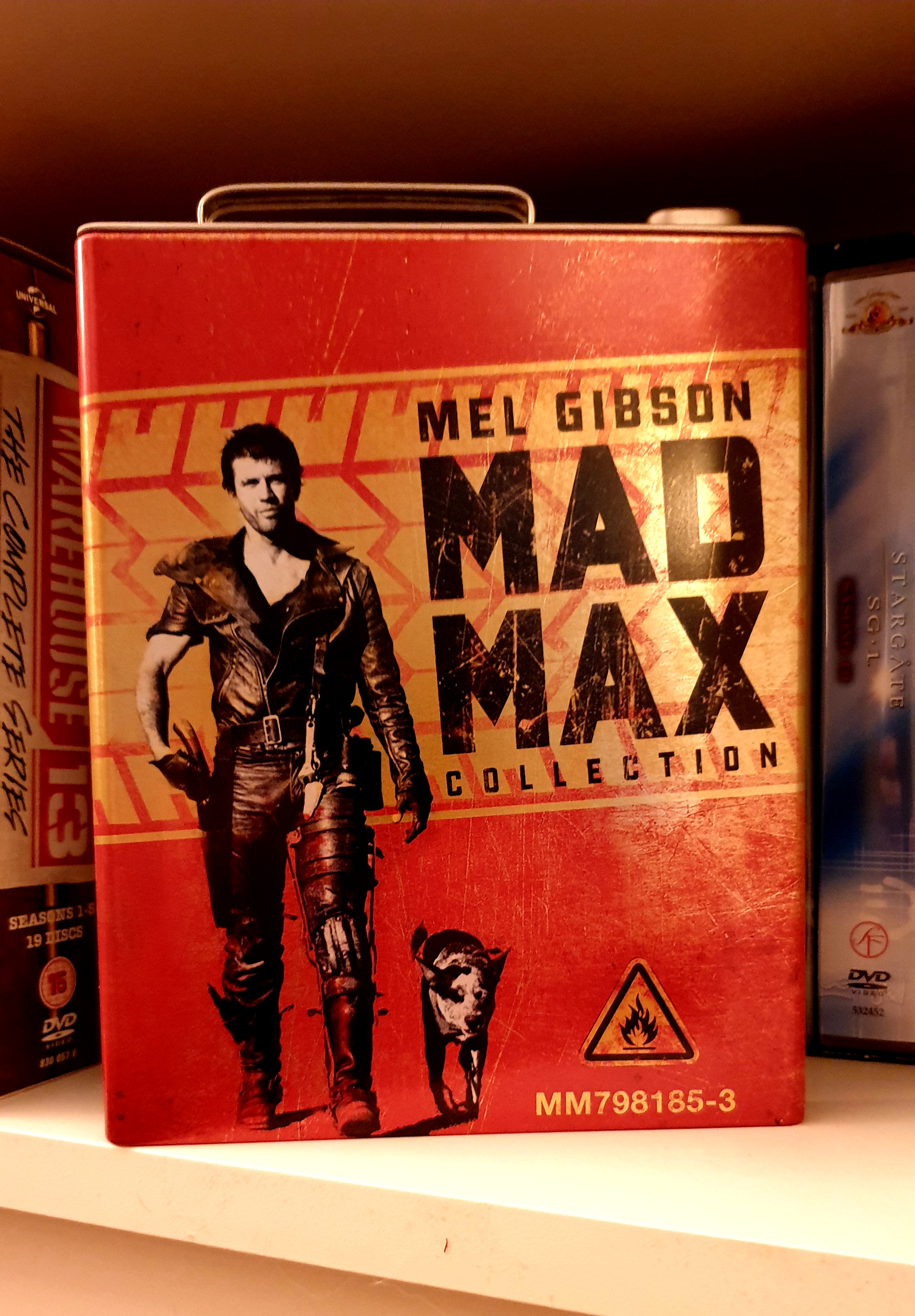 Format: Blu-ray
Genre: Action
Location: Fi17B
This collection contains:
Mad Max (1979)
Taking place in a dystopian Australia in the near future, Mad Max tells the story of a highway patrolman cruising the muddy back roads that have become the breeding ground of criminals foraging for gasoline and scraps. When his wife and child meet a grisly end at the hands of a motorcycle gang, Max sets out across the barren wastelands in search of revenge.
Mad Max 2: The Road Warrior (1981)
A former Australian policeman now living in the post-apocalyptic Australian outback as a warrior agrees to help a community of survivors living in a gasoline refinery to defend them and their gasoline supplies from evil barbarian warriors. 
Mad Max: Beyond Thunderdome (1985)
Bartertown is a city on the edge of a desert that has managed to retain some technology if no civilization. Max has his supplies stolen and must seek shelter there in a post-apocalyptic world where all machines have begun to break down and barbarians hold what is left. He becomes involved in a power struggle in this third Mad Max film where he must first survive the town, survive the desert and then rescue the innocent children he has discovered.