26.5.2022
Ray Liotta
Ray Liotta, the charismatic wiseguy star of classic films like Goodfellas, has died. He was 67 years old.
The actor reportedly died in his sleep in the Dominican Republic, where he had been shooting the film, Dangerous Waters. Liotta's rep, Jennifer Craig, confirmed the actor's death to The Hollywood Reporter.
At his death, Liotta was busy acting in a handful of films and had recently wrapped production on several other projects, including the forthcoming Apple TV+ series Black Bird.
Liotta, a seasoned actor whose career spanned four decades, turned in several memorable supporting performances alone in the last few years. He played a New Jersey mafioso in The Many Saints of Newark, a prequel film to the beloved HBO series The Sopranos. In Noah Baumbach's Oscar-nominated drama Marriage Story, he played a vicious lawyer going toe to toe with Laura Dern.
However, Liotta's most memorable role will always be that of Henry Hill, the charismatic wiseguy he portrayed in Martin Scorsese's 1990 mob epic Goodfellas. In the film, based on a true story, Liotta stars as a charismatic Italian-American man rising through the ranks of his local mob, then descending into chaos as the FBI closes in on him. Though Goodfellas would be Liotta's only project with the famed director, the critically acclaimed blockbuster put a young Liotta in league with the auteur's favorite actors. Goodfellas also starred Scorsese regulars Robert De Niro and Joe Pesci, whom Liotta easily held his own against. 
Lorraine Braco, who played Hill's fiery wife Karen, paid tribute to the late actor. "I am utterly shattered to hear this terrible news about my Ray," she wrote, sharing a photo of herself with Liotta. "I can be anywhere in the world & people will come up & tell me their favorite movie is Goodfellas. Then they always ask what the best part of making that movie was. My response has always been the same: Ray Liotta."
13.3.2022
William Hurt
As the blockbuster continued its unstoppable ascent in the 1980s, an antidote of sorts could be found in many of the films of the actor William Hurt, who has died aged 71 of cancer. He exhibited a cerebral presence and an enviable range with his floppy blond hair, high forehead, and droll, methodical voice. He could seem erudite, threatening, or sophisticated, though he was at his most interesting playing men who were demonstrably less intelligent than he was.
These included a dim-witted but charismatic TV anchor in Broadcast News (1987) and a ferocious gangster hunting his brother in A History of Violence (2005).
He was Oscar-nominated for both those films and his performance as a teacher at a school for deaf students in Children of a Lesser God (1986). He won the best actor award only once for playing an extravagantly camp gay inmate spinning stories in a South American prison in Kiss of the Spider Woman (1985). His victory left him feeling torn. "When they called my name out, I thought, 'Oh no, no, no, no, don't put that target on my chest, don't do this,'" he said in 2010.
Having established himself in the 70s as a stage actor, Hurt initially turned down all movie offers. This inbuilt reluctance made his film work, when it finally came, feel fascinatingly conflicted, as though he was regarding the medium itself with skepticism. Reviewing his debut film, Altered States (1980), in which he starred as a scientist dabbling in genetic regression experiments, the critic Pauline Kael identified his "cool, quivering untrustworthiness… [he plays] the kind of cunning maniac who's always watching to see how people react to his mania."
As he matured, his appearance changed from preppy to scholarly, and he became a regular fixture in the sorts of films to which he had once provided an alternative. If younger modern audiences knew him at all, it was from his recurring role as a US general in Marvel superhero adventures such as Captain America: Civil War (2016), Avengers: Infinity War (2018), Avengers: Endgame (2019), and Black Widow (2021).
He was born in Washington DC to Claire (nee McGill), a business manager at Time, and Alfred Hurt, a diplomat who worked in US foreign assistance. After the couple divorced when William was six (his mother remarried in 1960, becoming Claire McGill Luce), he traveled with his father during his various postings, living in Khartoum and Mogadishu. He was educated at the Middlesex School in Massachusetts, where he first began acting, then at Tufts University in the same state, and the Juilliard School in New York, where he studied drama.
His work with that city's Circle Repertory Company, a performer from 1977 until 1982, brought him particular acclaim. In 1978, he happened to bump into the producer Howard Gottfried, who was having trouble finding an actor to play the lead in a film that Paddy Chayefsky had written about a scientist obsessed with the origins of life. After intensive meetings with the director Arthur Penn, Hurt eventually agreed to participate in the Altered States.
By the time shooting began, Penn had been replaced by the controversial British filmmaker Ken Russell; relations between Russell and Chayefsky became so volatile that the writer took his name off the film. Nevertheless, Hurt's intensity provided the movie with an emotional grounding during its more outlandish passages.
He quickly became the face of the slow-burning, adult-oriented thriller. He was a lawyer drawn into a passionate affair with a woman (Kathleen Turner) who persuades him to murder her husband in the modern noir Body Heat (1981). He was superb as an orderly who lies about his proximity to murder to ingratiate himself with a TV journalist (Sigourney Weaver) in Eyewitness (1981), released in the UK as The Janitor.
In the sad, cold war mystery Gorky Park, scripted by Dennis Potter, a Russian police inspector. He had a chance to show a lighter side in The Big Chill (also 1983), an ensemble comedy-drama about a group of former college activists (the cast also included Glenn Close, Jeff Goldblum, and Tom Berenger) who have fallen short of their youthful ideals.
Lawrence Kasdan, who directed Body Heat and The Big Chill, cast Hurt in two other films: The Accidental Tourist (1988), where he was a grieving travel writer reawakened by his relationship with a dog-trainer (Geena Davis), and the slapstick comedy I Love You to Death (1990), in which he and Keanu Reeves played the stoners hired to kill a philandering restaurateur (Kevin Kline).
Hurt also continued working in theatre. He received a Tony nomination for his performance in Mike Nichols's 1985 David Rabe's Hurlyburly. He returned to the Circle Repertory Company in 1989 for the first time in seven years to star in Joe Pintauro's play Beside Herself.
Once that decade was over, Hurt's luster seemed to fade. He had a small role in Woody Allen's Alice (1990) and took the lead in Wim Wenders's sprawling science-fiction odyssey Until the End of the World (1991). He was ideally cast as Mr. Rochester in Franco Zeffirelli's 1996 adaptation of Jane Eyre. Still, Nora Ephron's sentimental fable Michael (also 1996), in which he was a journalist sent to report on a real-life angel (John Travolta), was a misstep.
He looked out of place in the intergalactic romp Lost in Space (1998) but did sympathetic work as a paternal scientist in Steven Spielberg's AI Artificial Intelligence (2001). He was intriguing and faintly sinister as a pastor visited by the son he disowned in The King. His Oscar nomination for A History of Violence heralded a comeback: he appeared with George Clooney and Matt Damon in the political drama Syriana (also 2005), with Damon again in Robert De Niro's thriller The Good Shepherd (2006), and as the father of a young man who goes off-grid in Sean Penn's Into the Wild (2007).
He had a recurring role in 2009 on the legal drama Damages. In the same year, he starred in the television film Endgame as the philosophy professor Willie Esterhuyse, who was instrumental in secret talks to end apartheid in South Africa. "He hits the half notes in a role that could too easily have been conventionally righteous," said the New York Times. Later films included Ridley Scott's version of Robin Hood (2010) starring Russell Crowe.
Hurt was honest about his struggles with alcoholism earlier in his life and did not dispute the physical and sexual abuse allegations made against him by Marlee Matlin, his former partner, and co-star in Children of a Lesser God, in her 2009 autobiography I'll Scream Later. "I did and did apologize for any pain I caused," he said.
He married Mary Beth Supinger (the actor Mary Beth Hurt) in 1971; they divorced in 1982. His second marriage, in 1989, to Heidi Henderson ended in divorce in 1992. However, he denied similar allegations made by an earlier partner, Sandra Jennings.
His four children survive him: Alexander, from his relationship with Jennings; William Jr and Samuel, from his marriage to Henderson; and Jeanne, with the actor Sandrine Bonnaire.
24.2.2022
Sally Kellerman
Sally Kellerman, whose long career was best known for her portrayal of U.S. Army Maj. Margaret "Hot Lips" Houlihan, in Robert Altman's classic film MASH, died today of dementia complications at an assisted-living facility in Woodland Hills, CA. She was 84.
Kellerman's career lasted more than 60 years and spanned several aspects of show business. In addition to the film MASH (the T.V. series was abbreviated M*A*S*H), she was in several Altman films, including Brewster McCloud, Ready to Wear, The Player, and the Altman-produced Welcome to L.A.
Her résumé includes such films as Last of the Red Hot Lovers, Slither, The April Fools, A Reflection of Fear, and Back to School and television shows Star Trek, The Twilight Zone Bonanza, and The Outer Limits.
In addition to acting, Kellerman recorded two music albums and contributed songs to the soundtracks for Brewster McCloud, Lost Horizon, Rafferty and the Gold Dust Twins, and Boris and Natasha: The Movie.
Her smoky, sensual voice also saw her do voice-over work in commercials for such brands as Hidden Valley Ranch salad dressing, Mercedes-Benz, and Revlon.
In April 2013, she released her memoir, Read My Lips: Stories of a Hollywood Life, describing her life in the entertainment business.
On June 2, 1937, Kellerman was born in Long Beach, CA, and her family moved to Granada Hills in the San Fernando Valley when she was in fifth grade. The Kellermans moved to the Park La Brea complex in Los Angeles, and Sally Kellerman attended Hollywood High School. While she was not a great student, she acted in a school production of Meet Me in St. Louis.
She attended Los Angeles City College, enrolled in acting classes, and then joined a stage production of Look Back in Anger that featured Jack Nicholson, Dean Stockwell, and Robert Blake.
Her first film was in 1957's Reform School Girl. She earned an Oscar nomination for Best Actress in a Supporting Role (Helen Hayes won for Airport) and nominations for a Golden Globe and the Kansas City Film Critics Circle award for Best Supporting Actress. She spent most of the 1960s in various television appearances, with her big break arriving in 1970 via MASH.
Kellerman married writer-director Rick Edelstein (Starsky & Hutch), divorcing after two years. She married producer Jonathan D. Krane in 1980, who predeceased her.
12.2.2022
Ivan Reitman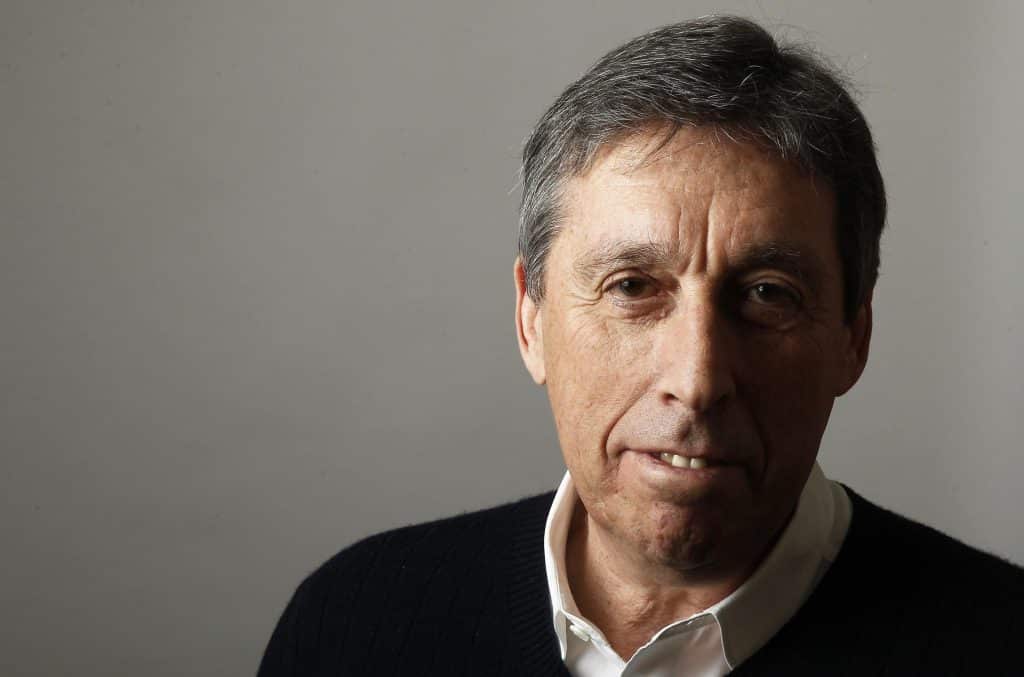 When the hot young comics from Saturday Night Live spilled over into cinema in the late 1970s, they needed filmmakers who could marshal their unruly talents. That task fell to John Landis, Harold Ramis, and Ivan Reitman, who died aged 75.
Reitman had previously directed the actor in Meatballs (1979), set at a teenagers' summer camp, and the army comedy Stripes (1981), in which the bumbling US military ended up invading Czechoslovakia (the director's birthplace). High-brow these films were not – one scene in Stripes took place at a topless mud-wrestling contest – but they captured a new generation of comic talents whose carefree irreverence was distinct from the countercultural provocation of Lenny Bruce or the jangling intensity of Richard Pryor. Nowhere was this more evident than in Meatballs, where Murray, as one of the camp's counselors, leads his young wards, who are facing a sporting defeat, in chanting, "It just doesn't matter!"
Having produced the off-Broadway National Lampoon show, featuring some of the future SNL stars (John Belushi, Bill Murray, Gilda Radner), Reitman was well placed to launch them on the big screen. He developed and produced Landis's raucous hit National Lampoon's Animal House (1978), in which Belushi played the wildest member of a 1960s college fraternity. He also directed Ghostbusters (1984), which combined the tomfoolery of old Abbott and Costello movies with the sort of hip, scornful attitude personified by Murray.
Murray filled Belushi's role as the most sarcastic of a quartet of parapsychologists turned ghost hunters, and the film earned almost $300m worldwide, spawning an animated television series as well as a sequel and several spin-off movies. Reitman directed Ghostbusters II (1989) and produced the others, including the recent Ghostbusters: Afterlife (2021) directed by his son, Jason.
He was born in Komárno, in Slovakia: his father, Ladislav, owned a vinegar factory and had been part of the Czechoslovak resistance during the second world war; his mother, Klara, had survived Auschwitz. To escape the postwar communist regime, they fled to Vienna in the hold of a barge when Ivan was four, eventually reaching relatives in Toronto. Ladislav started his own dry-cleaning business in the city.
His first encounter with Murray during the National Lampoon stage rehearsals in 1975 was an awkward one, as he told the Guardian last year: "I made the mistake of thinking I could be creatively helpful and had the temerity to say: 'Hey, why don't you …' And Bill immediately came over and put his arm around me, took me over to where the coats were hanging, grabbed my scarf, wrapped it dangerously tightly around my neck and said: 'Hey man, thank you for dropping in.' He ushered me out of the room without any force, but he had force within him."
Reitman learned how to harness and shape improvisatory performances on film. "There's a moment when the actors can say anything they want," he said in 1993, "and then, part of the fun for me as a director is to take that raw work and structure it and rework it and make it conform to the character work and to the plot, which is evolving as well. It's a way of being a movie's co-writer as it's being shot. But it doesn't allow for the same kind of focused direction and polished style that leads to much recognition for the creator of the film."
The suspicion that he had not been given his proper due was one with which he wrestled throughout his life. "With comedy, people tend to think that you just get some funny guys in a room, turn the camera on and 'Boom!' whereas I like to think I had something to do with it," he said in 2001. "It's more than just organization, you know. It's a perspective and a tone that I applied judiciously."
Later movies, such as the humdrum caper Legal Eagles (1986), starring Robert Redford, rarely met the same quality control standards. One exception was the witty and likable Dave (1993), with Kevin Kline as both the US president and the everyman lookalike who replaces him in the White House when he falls ill. Sigourney Weaver (who had starred in the first two Ghostbusters films), Frank Langella, and Ben Kingsley rounded out Reitman's most illustrious cast.
The director could also be credited, or perhaps blamed, for helping to reinvent the action hero Arnold Schwarzenegger as a comedy star. (The actor had approached him and said: "You're that Ghostbusters guy. I could be a Ghostbuster.") Their first two collaborations – Twins (1988), in which Schwarzenegger and the physically dissimilar Danny DeVito played long-lost siblings, and Kindergarten Cop (1990) – were popular. Junior (1994), in which Schwarzenegger fell pregnant, was not. "Young men were pissed off that I had taken this macho icon and turned him on his head," the director said. "I had crossed the line."
Fathers' Day (1997), with Robin Williams and Billy Crystal, and the science-fiction comedy Evolution (2001) failed to recapture his earlier magic. His last directing credit was on Draft Day (2014), a sports drama starring Kevin Costner.
He is survived by his wife, the actor and director Geneviève Robert, and their children, Jason, Catherine, and Caroline.
5.7.2021
Richard Donner
Richard Donner, who has died aged 91, was a journeyman director, a specialist in hokum, and a Hollywood stalwart. His effectiveness was that he made two of the most popular films of the 1970s, The Omen and Superman: The Movie, in both cases kickstarting profitable franchises.
In the 1980s, he scored a third hit, Lethal Weapon, beginning his collaboration with Mel Gibson. He was a director who knew how to give the audience pleasure and take some for himself. "When it's not [great], I'm splitting," he said in 2006. "As soon as I realize I'm not having fun, I'm on the beach in Maui, baby."
When Donner first read the screenplay of The Omen, under its original title The Anti-Christ, it had been rejected by every studio in Hollywood. "I started to read it, and I couldn't put it down. I got all turned on by it. It had covens and devil gods and cloven hoofs and bloodbath, but I thought if you could get rid of all that, you would end up with a good mystery-suspense thriller."
The film tells the story of the devil, born in the form of a child and planted in the family of the US ambassador in Britain. Although it was peppered with bizarre, spectacular death scenes – one man is skewered by a lightning rod, a sheet of glass decapitates another – Donner played the horror straight, even po-faced. "We treated the story as a coincidence … We treated it like [Gregory Peck, the film's star] was surrounded by total insanity. I mean, coincidence after coincidence after coincidence until it drove him insane. And I think that was the success of the picture."
As The Omen dominated the box office in 1976, Donner received a call from the producers of Superman, offering him $1m to replace their original director, Guy Hamilton. He agreed on the condition that he could bring in Tom Mankiewicz to rewrite what he felt was a frivolous screenplay, the better to accentuate the superhero's mythical properties.
With only 11 weeks to prepare, Donner hired new crew members and cast Christopher Reeve in the lead. He also had to cope with the demands of DC Comics and interference by the producers, Alexander and Ilya Salkind and Pierre Spengler, not to mention the eccentricities of Marlon Brando, who announced at the outset that he would play Superman's father as either a green suitcase or a bagel.
Donner also had to solve the problem of making Superman convincingly airborne ("You'll believe a man can fly" ran the picture's memorable poster copy). "Nobody knew how to go about it," he confessed. "It was the blind leading the blind, all experimentation … One of my greatest attributes on the picture was I knew what I wanted. I didn't know how to get it, but I wouldn't accept anything until I saw it."
The project's technical difficulties were compounded by the producers' somewhat foolhardy decision to shoot both Superman and its sequel concurrently. Donner shot estimated three-quarters of Superman II during the mammoth production, only to be removed from his duties on the sequel after persistent disagreements with the producers over the film's tone.
He was replaced by Richard Lester, who oversaw extensive reshoots, although the completed sequel still included around 35% of Donner's footage.
In 2006, Superman II: The Richard Donner Cut was released on DVD. Pieced together over a year from an estimated six tons of negative found in the Warner Bros vaults, it restored Donner's more serious-minded vision. It included a scene between Reeve and Brando that had been reshot by Lester with Susannah York, as Superman's mother, in place of Brando.
"These two years took everything out of me," Donner complained afterward. "It even took the enjoyment out of film-making. It was such a trying period. I'd sometimes go home and dream about doing a two-character love story, set in one room."
Born Richard Schwartzberg, he was raised in New York by his parents, Hattie (nee Horowitz), a secretary, and Fred Schwartzberg, who owned furniture business. He first studied business at New York University then switched to acting. He performed with amateur companies in what he called "five-line parts" off-Broadway.
Eventually, he landed an acting job on a live TV show. Its director, Martin Ritt, was unimpressed when Donner questioned a decision he had made. According to Donner, Ritt told him: "Your problem is that you can't take direction. You ought to be a director." Ritt hired him as an assistant, after which Donner moved on to directing commercials and established his own production company for them.
When the future movie producers Martin Ransohoff and John Calley bought the company in 1958, they invited Donner to come to California to continue directing. While filming a commercial there, he got his first TV running gig – for Wanted: Dead or Alive, which began in 1960 about a wild west bounty hunter played by Steve McQueen, with whom Donner had acted in New York. In 1961, he was hired to direct second-unit on the film X-15, starring Charles Bronson as the first man in space, but when the project found itself without a director, Donner stepped in and finished shooting in 12 days. He then worked on many notable US TV series of the 60s, including Perry Mason, The Fugitive, Get Smart, Gilligan's Island, The Man from UNCLE, Have Gun Will Travel, and even the children's show The Banana Splits.
His most enduring television work was one of several episodes of The Twilight Zone entitled Nightmare at 20,000 Feet, starring William Shatner as a plane passenger convinced that he could see a monster on the wing. George Miller later remade it as part of the 1983 portmanteau film Twilight Zone: The Movie.
Seven years after X-15, Donner directed his second picture. But Salt and Pepper (1968), a comic thriller filmed at Shepperton starring Sammy Davis Jr and Peter Lawford as co-owners of a London nightclub, was edited by the producers against Donner's wishes. After a third unsuccessful picture, Twinky (1970, also known as Lola and London Affair), a poor man's Lolita starring Bronson as a writer involved romantically with a 15-year-old girl (Susan George), Donner began another long stint in TV.
Although he remained proud of his TV work – "I feel I owe TV everything," he said in 1981 – he found it hard returning to the medium for a second time: "I went back to TV again," he recalled, "and it was a whole new regime, and nobody knew who I was, so I had to start all over again." His work in the first half of the 70s included episodes of The Streets of San Francisco and Kojak. Then Donner received the screenplay that would rehabilitate his cinematic career.
His next film after The Omen and Superman was Inside Moves (1980). It concerned a man (John Savage), disabled after a suicide attempt, who finds friendship with other disabled people, including a basketball player (David Morse), at a neighborhood bar. But the picture was characterized by an intimacy that would have been impossible to achieve in a blockbuster.
Donner followed this with The Toy (1982), arguably the worst in a series of attempts by Hollywood studios to find a mainstream vehicle for Richard Pryor, and the medieval adventure Ladyhawke (1985). He was hired to direct the latter by the producer Lauren Shuler, whom he married in the film's release.
Donner also enjoyed a popular hit in 1985 with The Goonies, a ripping yarn with a predominantly adolescent cast, but was fully returned to his 70s standing with the thriller Lethal Weapon in 1987. The film was an old-fashioned buddy movie, pairing a renegade white cop (Mel Gibson) with an avuncular African-American partner (Danny Glover), but it was soaked in 80s violence.
"I had been offered a lot of action films, and most of them were just plain gratuitous action," he said in 2006. "What [the writer Shane Black] had written into it was this evolution, this arc of a very dark character who found the light." Audiences responded to the chemistry between Gibson and Glover, and Donner returned for Lethal Weapon 2 in 1989 after first making the agreeably prickly Scrooged (1988), a Dickens update starring Bill Murray.
Lethal Weapon 2 proved to be an interesting case of "It ain't broke but let's fix it anyway," with the punishing brutality of the original swapped for a lighter tone. "I realized [Gibson and Glover] had this wonderful sense of humor and great respect for each other, almost coy," said Donner. "So when the second one came around, knowing their humor, I decided I wanted to bring some of that humor into the piece." There were two further, inferior, Lethal Weapons, in 1992 and 1998. Still, Donner expressed particular pride about smuggling serious themes into this series of popcorn pictures, including arguments against apartheid and gun ownership.
Donner continued working steadily: he directed the childhood drama Radio Flyer (1992), the strangely subdued Assassins (1995) with Sylvester Stallone, Antonio Banderas, and Julianne Moore, the time-travel fantasy Timeline (2003), and the Bruce Willis action thriller 16 Blocks (2006); he also co-founded his own production company, the Donners' Company, with his wife, and acted as a producer or executive producer on films including The Lost Boys (1987), Free Willy (1993), Any Given Sunday (1999) and X-Men (2000).
But he rarely experienced commercial success in the latter stages of his directing career when not working with Gibson. As well as their four Lethal Weapon outings, they collaborated on Maverick (1994), a comic western, and Conspiracy Theory (1997), an underappreciated thriller in which Gibson played an unusually vulnerable hero.
Prized for his populist sensibility, Donner largely resisted cinema's increasing reliance on special effects, favoring good writing above all else. "I'm still an old fart who feels that unless you have to do it computer-wise, you should do it for real," he said in 2004. "When I work, the story is totally important. Anything I've been involved with or have been surrounded by, it's about story."
Lauren survives him.
15.3.2021
Yaphet Kotto
Yaphet Kotto, best known for playing a villain in the 1973 James Bond movie Live and Let Die, has died at 81.
The actor also played a crew member in the 1979 sci-fi movie Alien and starred in US TV police drama Homicide: Life on the Street.
Kotto's other credits included the 1980s action films The Running Man and Midnight Run.
He also received an Emmy nomination for playing former Ugandan President Idi Amin in the 1977 movie Raid on Entebbe.
His TV career also included roles in The A-Team and Law and Order. He played Lieutenant Al Giardello in seven series of the gritty Homicide: Life on the Street, for which he also worked as a scriptwriter.
He died on Monday in the Philippines, his wife Sinahon Thessa said on Facebook. "You played a villain in some of your movies, but for me, you're a real hero and to a lot of people also," she wrote.
"A good man, a good father, a good husband, and a decent human being, very rare to find. One of the best actors in Hollywood, a Legend. Rest in Peace Honey, I'm gonna miss you every day, my best friend, my rock."

Tributes came from Hollywood figures, including Ava DuVernay, who said he was "one of those actors who deserved more than the parts he got," and fellow director Edgar Wright described him as "a brilliant magnetic presence."
Kotto was born in New York to a Cameroonian immigrant father and a US Army nurse and studied acting from 16. At 19, he made his professional theatre debut in Othello and later performed on Broadway in The Great White Hope.
His first few film projects included Nothing But a Man in 1964 and The Thomas Crown Affair in 1968.
Kotto drew plaudits for his role as the first black Bond villain Dr. Kananga – an evil Caribbean diplomat masquerading as a New York drug lord – in Live and Let Die, starring Roger Moore.
Kotto then had roles in 1974's Truck Turner and 1978's Blue Collar. In Ridley Scott's Alien, he took the part of the spaceship's engineer Dennis Parker.
Following the film's success, Kotto turned down a role in the Star Wars sequel The Empire Strikes Back because he was wary of becoming typecast in the sci-fi genre.
"I wanted to get back down on Earth," he said in an interview. "I was afraid that if I did another space film after having done Alien, then I'd be typed.
"Once you get one of those big blockbuster hits, you better have some other big blockbuster hits to go with it too and be Harrison Ford, because if you don't… you place yourself right out of business."
He also said he turned down Captain Jean-Luc Picard's role, the character made famous by Sir Patrick Stewart in Star Trek: The Next Generation.
"I should have done that, but I walked away," he admitted in 2015. "When you're making movies, you'd tend to say no to TV. It's like when you're in college, and someone asks you to the high school dance. You say no."
Kotto went on to play a supporting role in Brubaker in 1980, and then appear as a resistance fighter alongside Arnold Schwarzenegger in 1987's The Running Man, and as an FBI agent in Robert De Niro's Midnight Run the following year.
His other film credits also included Bill Cosby's Man and Boy (1971), Across 110th Street (1972), Report to the Commissioner (1975), The Star Chamber (1983), Warning Sign (1985), Eye of the Tiger (1986) and Freddy's Dead: The Final Nightmare (1991).
Kotto's other TV roles included appearances in For Love and Honor, Murder She Wrote, and Death Valley Days. Most recently, he reprised his role as Lieutenant Giardello in Homicide: The Movie in 2000 and voiced his Alien character Parker in the Alien: Isolation video game.
Kotto is survived by six children and had been married three times.
9.2.2021
Ian Richardson
Although he achieved national fame as the Machiavellian Francis Urquhart in BBC television's House of Cards (1990), Ian Richardson, who has died in his sleep at the age of 72, was primarily a superb classical actor. In his golden years at the Royal Shakespeare Company from 1960 to 1975, he played a long line of leading roles from Richard II to Richard III. Television and film later brought Richardson wider renown. But it was the clarion call of his voice and his capacity for glacial irony that, on stage, allowed him to shake hands with greatness.
Richardson was born in Edinburgh, educated at the city's Tynecastle school, and trained for the stage at Glasgow's College of Dramatic Art. His Scottishness remained important to him, and I recall him proudly telling me, when he played Sherlock Holmes on screen, how Conan Doyle partly based the character on a famous Edinburgh physician. After drama school, Richardson quickly joined the Birmingham Rep, then in its postwar heyday under Sir Barry Jackson.
With lightning speed, Richardson, at the age of 24, found himself playing Hamlet. The critic JC Trewin, who became one of the actor's fervent champions, found Richardson's youth was a palpable asset and, describing how he entered as "a slight, sad-eyed figure of settled melancholy," said his performance "grasped the imagination." Two seasons at Birmingham were followed by a swift transfer in 1960 to neighboring Stratford, where Peter Hall was building the RSC, of which Richardson became a vital component.
Richardson, who had a voice that could cut like acid, made an instant mark. Even now, I recall his first Stratford appearance in the seemingly thankless role of Aragon in The Merchant of Venice (1960). Speaking with almost finicky over-articulation and accompanied by his mother, he seemed a hilariously unlikely suitor for Portia. But he rose rapidly through the ranks to play Oberon in Peter Hall's 1962 Midsummer Night's Dream, the Antipholus of Ephesus in Clifford Williams's classic bare-boards Comedy of Errors in the same year, and Edmund in the international tour of Peter Brook's King Lear (1964).
But, interviewing Richardson in his Aldwych dressing room in 1964 when he was playing the Herald in Brook's The Marat/Sade, I was aware of his impatience to aim higher. He made some mildly undiplomatic remarks about feeling like an overlooked item in the RSC's stamp album, which he rang me apologetically to withdraw.
His chance, however, was soon to come. In 1969 he was a Vendice of swirling evil in Trevor Nunn's black-and-silver rediscovery of The Revenger's Tragedy. He followed this with fine performances as Cassius, Angelo, Prospero, and Ford in The Merry Wives of Windsor.
However, if any single production staked his claim to greatness, it was John Barton's 1973 Richard II in which Richardson and Richard Pasco alternated the roles of the king and Bolingbroke. Christopher Ricks, on the BBC radio program, The Critics, vividly described Richardson's Richard as "like Charles I in the first half and Jesus Christ in the second." For my part, I recall his mixture of infinite sweetness, bruising irony, and thunderous scorn. And Barton's radical notion of Richard and the usurper as mirror-images of each other paid off brilliantly with the transition of Richardson's Bolingbroke from apparently innocent victim to guilt-haunted wreck. Richardson and Pasco between them redefined the play.
Other fine performances followed. In 1975 Richardson lent his astonishing verbal bravura, seeming to take long speeches on a single breath, to Berowne in Love's Labour's Lost. In the same year, he was a dazzling Richard III in Stratford's newly-opened The Other Place. Despite a cramping, high-concept production set in a psychiatric ward, Richardson gave us a Richard resembling a monstrous child whose ravening will have yet to be curbed by social custom. But there was also a sardonic, cold-eyed strength in his performance that he later turned to great advantage in House of Cards.
After leaving the RSC, Richardson became a somewhat nomadic figure, turning up on Broadway as Higgins in My Fair Lady and Humbert Humbert in an ill-fated Lolita. From the late 1970s onwards, he carved out a seductive and prosperous career in TV and film. But he was back on stage last year, first as a misogynist millionaire in Pauline Macaulay's The Creeper and then, more happily, as Sir Epicure Mammon in The Alchemist at the National. Listening to the voluptuous precision with which he articulated his dream of feasting "on the swelling, unctuous paps of a fat, pregnant sow," it was good to be reminded of the matchless clarity of the Richardson's voice, which remains one of the great treasures of my theatre-going lifetime.
In television, Ian Richardson excelled in bringing unsympathetic characters to life. As the politician who hovered balefully over the serial House of Cards, he imbued the phrase, "you may say that, but I cannot possibly comment," with a Machiavellian menace. Much earlier, he was the mole finally unmasked by Sir Alec Guinness and slain by Ian Bannen in John Le Carré's Tinker, Tailor, Soldier, Spy (1979). And he was the newly arrived, spoilsport head of a high-living Cambridge college who nevertheless earned his Porterhouse Blue (that is, a fatal stroke) in Tom Sharpe's black comedy of that title in 1987.
Helpful and charming off camera, he could apply himself to more endearing roles. In Jack Pulman's Private Schulz (1981), he was the less than efficient mastermind of a Nazi plot to undermine Britain's wartime economy by flooding the country with fake £5 notes. The following year he scored a comic success as an old-fashioned, gentlemanly detective-inspector in Tony Bicat's spoof of the traditional country-house murder story, A Cotswold Death.
One of the challenges that came a TV actor's way in the 1970s and 1980s, with the vogue for historical drama-documentaries, was to impersonate famous figures. The secret was to imagine your way into the character and trust that this would capture his or her nature. Richardson took on Faraday, the discoverer of electricity, for the science program Horizon, and Ramsay MacDonald for Number Ten (1982) – a series of potted histories of prime ministers. In the six-part Mountbatten, the Last Viceroy (1984), he made Nehru the most mercurial character in the story, admittedly not difficult when up against Nicol Williamson's wooden Mountbatten.
In the 1979 Jack Le Vien co-production written by Ian Curteis, Churchill and the Generals, the one disappointment was his General Montgomery. He gave the warrior an interesting, boyish undertone, but when he repeated the role in the all-American Ike the same year, the impersonation was reduced to caricature.
Other hazards of working on television that Richardson faced were the snobbery, which still regarded TV as the low theater and cinema relation. In 1989 he was cast in a role that might have seemed tailor-made for a chilly exterior concealing a bold and generous heart – the eminent counsel who agrees, against all the odds, to represent the disgraced naval cadet in Terence Rattigan's The Winslow Boy. This was a brilliant television film production by Rattigan's biographer, Michael Darlow. Richardson was masterful. Alas, Rattigan had yet to be rehabilitated, and the version everyone now remembers is David Mamet's big-screen production 10 years later.
Richardson's last years saw him in Miss Marple (2004), as the Lord Chancellor in the BBC's Bleak House (2005), and last year, as the voice of Death in Terry Pratchett's Hogfather.
He is survived by his wife, Maroussia Frank, whom he married in 1961, and their sons, Jeremy and Miles.
5.2.2021
Christopher Plummer
Christopher Plummer, who starred in The Sound of Music, won an Oscar for Beginners and was nominated for All the Money in the World and The Last Station, died peacefully today at his home in Connecticut. His family confirmed. Elaine Taylor, his wife and true best friend for 53 years was by his side.
Along with becoming the oldest person to win an Oscar, Plummer also won a pair of Emmys and two Tonys during a nearly 70-year career.
Lou Pitt, his longtime friend and manager of 46 years said, "Chris was an extraordinary man who deeply loved and respected his profession with great old fashion manners, self-deprecating humor, and the music of words. He was a national treasure who deeply relished his Canadian roots. Through his art and humanity, he touched all of our hearts, and his legendary life will endure for all generations to come. He will forever be with us."
Plummer spent nearly 70 years as a stalwart of stage and screen, including more than 200 films and T.V. shows. He is best known for starring as Captain George Von Trapp opposite Julie Andrews' Maria in Robert Wise's 1965 classic The Sound of Music. The beloved musical won five Academy Awards, including Best Picture, beating David Lean's Doctor Zhivago, among others. The movie's soundtrack, which features such classic songs as "My Favorite Things," "Edelweiss," and the title track, spent two weeks at No 1 in the U.S. and an astounding 109 weeks — more than two years — in the top 10.
He won his Oscar for the 2010 film Beginners and most recently was Oscar-nominated for the Ridley Scott-directed All the Money in the World. In that film, he replaced Kevin Spacey in J. Paul Getty's role after Spacey had an #MeToo downfall. Plummer most recently co-starred in the ensemble of the Rian Johnson-directed Knives Out.
Born on December 13, 1929, in Toronto and raised in Montreal, Plummer began his professional career on stage and radio in French and English. After his New York debut in 1954, the actor starved in many celebrated productions on Broadway and London's West End, winning accolades on both sides of the Atlantic.
He won two Best Actor Tony Awards for the musical Cyrano and the play Barrymore, among seven career nominations spanning 38 years. His most recent nominations were for his lead in King Lear in 2004 and for playing Clarence Darrow in Inherit the Wind three years later.
Plummer made his Broadway debut in The Starcross Story and already had built his New York stage presence when he starred in Archibald MacLeish's J.B., the Tony- and Pulitzer-winning modern retelling of the Book of Job, directed by Elia Kazan. The performance brought Plummer his first Tony nomination. Other notable performances in his five-decade Broadway career included roles in 1963's Arturo Ui and the title role in the 1988 production of Shakespeare's Macbeth. He also won three Drama Desk Awards for Cyrano (1973), Othello (1982), and Barrymore.
Sidney Lumet introduced Plummer to the big screen in Stage Struck (1958), and the actor's range of notable films include The Man Who Would Be King (1975), Battle of Britain (1969), Waterloo 1970), Fall of The Roman Empire (1964), Star Trek VI (1991), Twelve Monkeys (1995). His more recent films playing Mike Wallace in 1999's The Insider — for which he won a National Film Critics Award — the Best Picture Oscar winner A Beautiful Mind, National Treasure, Must Love Dogs, Syriana, Inside Man, Man in the Chair, the Pixar toon Up, the title role in Terry Gilliam's The Imaginarium of Doctor Parnassus, Hector and the Search for Happiness, Danny Collins, The Forger, Remember, The Exception, The Man Who Invented Christmas, Boundaries and 2019's The Last Full Measure.
Plummer's T.V. appearances, which number close to 100, include the Emmy-winning BBC Hamlet at Elsinore playing the title role; the Emmy-winning productions The Thorn Birds, Nuremberg, Little Moon of Alban, and HBO's Muhammad Ali's Greatest Fight. He earned seven career Emmy nominations, taking home statuettes for lead actor in Arthur Hailey's The Moneychangers in 1977 and his voice role in Madeline's New Adventures in 1994. He most recently was seen as a regular in the Canadian series, Departures.
Plummer was an octogenarian when he earned his first Oscar nomination for playing the great novelist Tolstoy opposite Helen Mirren in The Last Station for Sony Classics. He followed that up the next year with a win for Best Supporting Actor in Beginners from writer-director Mike Mills and appeared in David Fincher's The Girl with the Dragon Tattoo.
Plummer was 82 when he won his Academy Award for Beginners — becoming the oldest person ever to win an Oscar. That record was broken by James Ivory, who was 89 when he won for his adapted screenplay for Call Me By Your Name in 2018.
Apart from his numerous honors in the U.S., UK, Austria, and Canada, Plummer was the first performer to receive the Jason Robards Award in memory of his great friend, the Edwin Booth, the Sir John Gielgud Quill Award. In 1968, sanctioned by Elizabeth II, he was invested as a Companion of Canada's Order — an honorary knighthood. An Honorary Doctor of Fine Arts at Juilliard also received the Governor General's Lifetime Achievement Award in 2000. He was inducted into the Theater Hall of Fame in 1986 and Canada's Walk of Fame in 2000.
Plummer was a former leading member of the Royal National Theatre under Sir Laurence Olivier and the Royal Shakespeare Company under Sir Peter Hall. He won London's Evening Standard Award for Best Actor in Becket; he also led Canada's Stratford Festival in its formative years.
7.1.2021
Marion Ramsey
Marion Ramsey, an actress and singer who appeared in the 1978 hit Broadway show Eubie! but is best known for her portrayal of the sweet, squeaky-voiced Officer Laverne Hooks in the Police Academy franchise, died today in her Los Angeles home. She was 73.
Her death was announced by her management team at Roger Paul Inc. A cause has not been determined, though the actress had been ill in recent days.
Born in Philadelphia, Ramsey began her show business career on the stage, appearing in both the original Broadway and subsequent touring productions of Hello, Dolly! In 1974, she starred opposite Bette Davis in the legendary flop musical Miss Moffat, an adaption of Davis' classic 1945 film The Corn Is Green. Directed by Josh Logan, the Broadway-bound musical closed during out-of-town tryouts.
Ramsey's stage career rebounded four years later with Eubie!, the lauded biographical musical about jazz pianist Eubie Blake starring Gregory and Maurice Hines.
By the time, Eubie! Ramsey had started a long career in TV and film, beginning with a 1976 guest appearance on the sitcom The Jeffersons. That same year she became a regular on the Bill Cosby-hosted sketch comedy series Cos.
Her signature role came in 1984 with Police Academy, the comedy film starring Steve Guttenberg. As the mild-mannered Officer Laverne Hooks, Ramsey made fair use of her high-pitched, whispery voice, a vocal delivery that contrasted with the character's occasional high-volume outbursts. The hit film was followed by five sequels over the next five years, with Ramsey appearing in all of them. She briefly reprised the 1993 comedy video John Virgo: Playing for Laughs and, as a voice actress, in a 2006 episode of the animated Robot Chicken.
Other TV credits include the 1992 animated series The Addams Family. In 2015 and 2016, she reunited with Guttenberg in the campy Syfy TV movies Lavalantula and sequel 2 Lava 2 Lantula! Ramsey performed a staunch AIDS/HIV awareness advocate in Sheryl Lee Ralph's Divas Simply Singing, an annual fundraising event in Los Angeles.
Three brothers survive Ramsey.
4.1.2021
Tanya Roberts
Victoria Leigh Blum (October 15, 1955 – January 4, 2021), known professionally as Tanya Roberts, was an American actress, producer, and model. She was best known for playing Julie Rogers in the final season of the 1970s television series Charlie's Angels, Stacey Sutton in the James Bond film A View to a Kill, and as Midge Pinciotti in 81 episodes of That '70s Show from 1998 to 2004.
Early life
Roberts was born Victoria Leigh Blum in 1955 in the Bronx, New York City, the second child of a father of Irish descent and a Jewish mother. She had one older sister, Barbara. Roberts's father supported their family on a modest income, working as a fountain pen salesman in Manhattan. Roberts and her sister were raised in the central Bronx.
She relocated from New York with her mother to live in Mississauga, Ontario, for several years, where she started forming a photo portfolio and laying plans for a modeling career. At age 15, she left high school and lived for a while hitchhiking across the United States. She eventually returned to New York City and became a fashion and cover model. After meeting psychology student Barry Roberts (while waiting in line for a movie), she proposed to him in a subway station, and they were soon married. While Barry pursued a career as a screenwriter, she began to study at the Actors Studio with Lee Strasberg and Uta Hagen under the name Tanya Roberts. As a result, she appeared in off-Broadway productions such as Picnic and Antigone.
Career
Roberts began her career as a model in TV ads for Excedrin, Ultra Brite, Clairol, and Cool Ray sunglasses. She played profound roles in the off-Broadway productions Picnic and Antigone. She also supported herself as an Arthur Murray dance instructor. Her film debut was the horror film Forced Entry (1975). This was followed by the comedy film The Yum-Yum Girls (1976).
In 1976 she was cast in The Last Victim, her screen debut.
In 1977, as her husband was securing his screenwriting career, the couple moved to Hollywood. The following year, Roberts participated in the drama Fingers. In 1979 Roberts appeared in the cult movie Tourist Trap, Racquet, and California Dreaming. Roberts was featured in several television pilots that were not picked up; Zuma Beach (a 1978 comedy), Pleasure Cove (1979), and Waikiki (1980).
Roberts was chosen in the summer of 1980 from some 2,000 candidates to replace Shelley Hack in the fifth season of the detective television series Charlie's Angels. Roberts played Julie Rogers, a streetwise fighter who used her fists more than her gun. Producers hoped Roberts's presence would revitalize the series's declining ratings and regenerate media interest in the series. Before the season's premiere, Roberts was featured on the cover of People magazine with a headline asking if Roberts would be able to save the declining series from cancellation. Despite the hype of Roberts's debut in November 1980, the series continually drew dismal ratings and was canceled in June 1981.
Roberts played Kiri, a slave rescued by protagonist Dar (Marc Singer) in the adventure fantasy film The Beastmaster (1982), which became a cult film that included a topless swimming scene. She was featured in a nude pictorial in Playboy to help promote the movie, appearing on that issue's October 1982 cover. In 1983, Roberts filmed the Italian-made adventure fantasy film Hearts and Armour (also known as Paladini-storia d'armi e d'amori and Paladins — The Story of Love and Arms), based on the medieval novel Orlando Furioso.
She portrayed Velda, the secretary to private detective Mike Hammer, in the television movie Murder Me, Murder You (1983), based on crime novelist Mickey Spillane's iconic Mike Hammer private detective series. The two-part pilot spawned the syndicated television series Mickey Spillane's Mike Hammer. She declined to continue the Mike Hammer series's role to work on her next project, the 1984 fantasy movie Sheena: Queen of the Jungle, in which she played the main character. The film was a box office and critical disaster, garnering her a nomination for "Worst Actress" at the Razzie Awards.
Roberts appeared as Bond girl Stacey Sutton, a geologist, in A View to a Kill (1985). In the wake of this performance, she again was nominated for a Razzie Award. Roberts's other 1980s films include Night Eyes, an erotic thriller; Body Slam (1987), an action movie set in the professional wrestling world (another cult favorite); and Purgatory, a film about a woman wrongfully imprisoned in Africa.
Roberts starred in the erotic thriller Inner Sanctum (1991) alongside Margaux Hemingway. In 1992, she played Kay Egan in Sins of Desire. She appeared on the cable series Hot Line in 1995 and the video game The Pandora Directive in 1996.
In 1998, Roberts took the role of Midge Pinciotti on the television sitcom That '70s Show. Roberts revealed on E! True Hollywood Story that she left the series in 2001 because her husband had become terminally ill. She departed from the show following its 3rd season (with her character's absence explained during the following season) and returned for a few special guest appearances in the 6th and 7th season in 2004. She retired from acting in 2005. She wrote the foreword to the book The Q Guide to Charlie's Angels (2008). She had maintained an active social media presence by hosting video chats on Facebook and Zoom during the COVID-19 pandemic.
Personal life
Roberts was married to Barry Roberts from 1974 until he died in 2006. They had no children. Roberts lived in Hollywood Hills, California. Her sister, Barbara Chase, was married to Timothy Leary.
After her death, her publicist Mike Pingel noted that she was an animal rights activist and suggested that her memory donations could be made to the American Society for the Prevention of Cruelty to Animals in her name.
Death
On December 24, 2020, Roberts fell out of bed and could not get up, following intestinal pain and breathing difficulties that began on a hike the day before. She was taken to Cedars-Sinai Hospital in Los Angeles and was later placed on a ventilator. It was initially reported that Roberts died on January 3, 2021, after her partner, Lance O'Brien, told her manager that he had visited her in the hospital and "said goodbye." O'Brien later clarified that this was an end-of-life visit; he had not been permitted to see her during her hospitalization due to the COVID-19 pandemic but was invited to return when Roberts was taken off life support. She was critically ill from a urinary tract infection that entered her organs and bloodstream. These later lead to a blood infection made worse due to Roberts's hepatitis C. After the premature reports. The hospital informed O'Brien that she died on January 4 and confirmed this to the media on January 5.
11.11.2020
Sven Wollter
Introduction
Sven Justus Fredrik Wollter (11 January 1934 – 10 November 2020) was a Swedish actor, writer, and political activist. Wollter is one of the most renowned Swedish actors. He was awarded Best Swedish actor twice. In his native country, he became widely known through his role as Madame Flod's son Gusten in Swedish Television's adaption of The People of Hemsö by August Strindberg in 1966. Later he had several notable roles, including in 1976, when he played police inspector Lennart Kollberg in Bo Widerberg's film The Man on the Roof. For international viewers, he is best known for his role Victor in the dramatic film The Sacrifice by Andrei Tarkovsky and a wider television audience as the retired detective Chief Inspector Van Veeteren in the cinematic adaptations of Håkan Nesser's police novels.
Biography
Sven Wollter was born in Gothenburg, Sweden. He was the son of editor Kjell Wollter (1884–1950) and Elsa, born Ekwall (1905–1980). After studying at Gothenburg City Theatre's student school 1953–1957, Wollter worked at several smaller Swedish theaters such as Pionjärteatern 1954 and 1958 and Bygdeteatern 1959. He was later employed at Riksteatern 1960–1961, Norrköping City Theatre 1961–1963, Vasateatern 1964–1966, and the Swedish Television Theatre 1966–1967. He then returned to Gothenburg City Theater, where he performed 1967–1983, then at the Folkteatern i Gävleborg 1983–1986, followed by Stockholm City Theatre as of 1986.
Wollter starred in many films such as Andrei Tarkovsky's The Sacrifice (1986), Bo Widerberg's The Man on the Roof (1976) and The Man from Majorca (1984), Colin Nutley's House of Angels (1992), and Bille August's Jerusalem (1996), based on the novel by Selma Lagerlöf. For his roles in The Man from Majorca and Sista leken he won the award for Best Actor at the 20th Guldbagge Awards.
He appeared in television series such as The People of Hemsö (1966), based on the 1887 novel of the same name by August Strindberg, and Raskens (1976), based on the 1927 novel of the same name by Vilhelm Moberg, which helped launch Wollter's career. In later years he has played Van Veeteren in Håkan Nesser's thriller series. He has also been in many plays. Wollter has starred in Hollywood productions such as John McTiernan's The 13th Warrior (1999), in which he played a Viking chief.
Political Activism
Wollter was active in the Swedish communist movement since his youth and was a longtime member of the fringe Swedish Communist Party (formerly KPML(r)). His activities included the theatre ensemble Fria Proteatern and the successful Tältprojektet, The Tent Project, a musical theatre performance based on the history of the Swedish working class that toured the country the summer of 1977. In 2018, he received the controversial Lenin Award of 100 000 Swedish kronor (about 10 000 euro), a cultural award named after Vladimir Lenin.
Personal Life
Wollter had five children; Ylva (1962–1992) and Stina Wollter (born 1964), together with Annie Jenhoff, Lina Wollter, together with Evabritt Strandberg, Karl Seldahl (born 1975) together with Viveka Seldahl, and the youngest child Magnus. From 2003 until his death, he was married to Lisa Wede.
Death
Wollter died in 2020 from complications caused by COVID-19, which he had been infected by during a visit to Stockholm. Before contracting the coronavirus, Wollter was diagnosed with COPD, according to his daughter Stina Wollter. He reached the age of 86.
31.10.2020
Sir Sean Connery
For many, Sean Connery was the definitive James Bond. Suave and cold-hearted, his 007 was every inch the Cold War dinosaur of the books.
He strode across the screen, licensed to kill. He moved like a panther, hungry, and in search of prey. There was no contest. By contrast, his great rival, Roger Moore, simply cocked an eyebrow, smiled, and did a quip.
But whereas Ian Fleming's hero went to Eton, Connery's own background was noticeably short of fast cars, beautiful women, and vodka Martinis – either shaken or stirred.
Humble origins
Thomas Sean Connery was born in the Fountainbridge area of Edinburgh on 25 August 1930, the son of a Catholic factory worker and a Protestant domestic cleaner.
His father's family had emigrated from Ireland in the 19th Century; his mother traced her line back to Gaelic speakers from the Isle of Skye.
The area had been in decline for years. Young Tommy Connery was brought up in a tenement room with a shared toilet and no hot water.
He left school at 13 with no qualifications and delivered milk, polished coffins, and laid bricks before joining the Royal Navy. Three years later, he was invalided out of the service with stomach ulcers. By now, his arms had tattoos that proclaimed his passions: "Scotland forever" and "Mum & Dad."
In Edinburgh, he gained a reputation as a "hard man" when six gang members tried to steal from his coat. When he stopped them, he was followed. Connery launched a one-person assault, which the future Bond won hands down.
He scraped a living anyway he could. He drove trucks, worked as a lifeguard, and posed a model at the Edinburgh College of Art. He spent his spare time bodybuilding.
The artist Richard Demarco, who, as a student often painted Connery, described him as "too beautiful for words, a virtual Adonis."
A keen footballer, Connery was good enough to attract the attention of Matt Busby, who offered him a £25-a-week contract at Manchester United.
But, bitten by the acting bug when odd-jobbing at a local theatre, he decided a footballer's career was potentially too short and opted to pursue his luck on the stage. It was, he later said, "one of my more intelligent moves."
In 1953, he was in London competing in the Mr. Universe competition. He heard that parts were going in the chorus of a production of the musical South Pacific. By the following year, he played the role of Lieutenant Buzz Adams, made famous on Broadway by Larry Hagman.
American actor Robert Henderson encouraged Connery to educate himself. Henderson lent him works by Ibsen, Shakespeare, and Bernard Shaw and persuaded Connery to take elocution lessons.
Connery made the first of many appearances as a film extra in the 1954 movie Lilacs in the Spring. There were minor roles on television, including a gangster in an episode of the BBC police drama Dixon of Dock Green.
The ladies will like him
In 1957, he got his first leading role in Blood Money, a BBC reworking of Requiem for a Heavyweight, in which he portrayed a boxer whose career is in decline.
It had been made famous in America by Hollywood legend Jack Palance. When Palance refused to travel to London, the director's wife suggested Sean.
"The ladies will like him," she said.
A year later, he was alongside Lana Turner – proper Tinsel Town royalty – in the film Another Time, Another Place. Her boyfriend, the mobster Johnny Stompanato, reacted badly to rumors of a romance.
He stormed on set and pulled out a gun. Connery grabbed it from his hand and overpowered him before others stepped in and kicked his offset.
The name's Bond…
And then came Bond. Producers Cubby Broccoli and Harry Saltzman had acquired the rights to film Ian Fleming's novels and looked for an actor to portray 007.
Richard Burton, Cary Grant, and Rex Harrison were all considered, even Lord Lucan and the BBC's Peter Snow.
Broccoli's wife, Dana, persuaded her husband that Connery had the magnetism and sexual chemistry for the part.
Bond's creator, Ian Fleming, did not originally share that view. "I'm looking for Commander Bond and not an overgrown stuntman," he insisted.
But Broccoli was right, and Fleming was wrong. The author quickly changed his mind when he saw him on screen. He even wrote a half-Scottish history for the character in some of his later works.
A director friend, Terence Young, took Connery under his wing, taking him to expensive restaurants and casinos, teaching him how to carry himself, so the slightly gauche Scot would pass as a suave and sophisticated secret agent.
Connery made the character his own, blending ruthlessness with sardonic wit. Many critics didn't like it, and some of the reviews were scathing. But the public did not agree.
The action scenes, sex, and exotic locations were a winning formula. The first film, Dr. No, made a pile of money at the box office. It was hugely successful even abroad, with President Kennedy requesting a private screening at the White House.
More outings swiftly followed – From Russia with Love (1963), Goldfinger (1964), Thunderball (1965), and You Only Live Twice (1967).
It was exhausting and occasionally dangerous. At one point, he was thrown into a pool full of sharks with only a Flexi-glass screen for protection. When one of the creatures got through, Connery beat the hastiest of retreats.
Other work, including Alfred Hitchcock's Marnie and The Hill, a drama about a wartime British Army prison in North Africa.
But by the time You Only Live Twice was completed, Connery was tiring of Bond and feared being typecast.
He turned down On Her Majesty's Secret Service, with the role given to Australian actor George Lazenby, whose career never recovered.
Saltzman and Broccoli lured Connery back for Diamonds Are Forever in 1971, meeting the actor's demand for a then-record $1.25m fee. Connery used it to set up the Scottish International Education Trust, supporting up-and-coming Scottish artists' careers.
The film had mixed reviews, with some critics complaining the film relied too much on camp humor, a theme that would continue and develop under his successor, Roger Moore.
Connery starred in the Rudyard Kipling tale The Man Who Would Be King alongside his great friend Michael Caine, but most of the next decade was spent supporting roles, such as in Time Bandits, an ensemble cast in films like A Bridge Too Far.
Never Say Never
Having lost a lot of money in a Spanish land deal, he accepted a lucrative offer to play Bond again, in Never Say Never Again. This time 007 was an aging hero, older, wiser, and self-deprecating but ultimately still as hard as nails.
The title was suggested by Connery's wife, who reminded her husband he had vowed: "never to play Bond again."
He continued to play other parts, winning a Bafta for his performance as William of Baskerville in Umberto Eco's The Name of the Rose.
A year later, his performance as a world-weary Irish beat cop, albeit with a definite Scottish accent, in The Untouchables, won him an Oscar for best-supporting actor.
In Indiana Jones and the Last Crusade, he played Harrison Ford's father, despite being 12 years older. And there was a knowing nod towards James Bond alongside Nicholas Cage in The Rock, where he was a British secret agent kept imprisoned for decades.
There was box office success for The Hunt for Red October, The Russia House, and Entrapment, although First Knight and The League of Extraordinary Gentlemen failed to take off.
And he turned down the role of Gandalf in The Lord of the Rings in 2006, declaring himself tired of acting and sick of the "idiots now making films in Hollywood."
Exile
He was briefly considered for the gamekeeper's role in the 2012 Bond film Skyfall, but the director, Sam Mendes, wisely felt it would be distracting to have a previous 007 appear with Daniel Craig.
Always hating the Hollywood lifestyle, he preferred to play golf at his homes in Spain, Portugal, and the Caribbean with his second wife, Micheline Roquebrune, an artist he had met in Morocco.
To the Australian actress Diane Cilento, his previous marriage had ended in 1975 amid allegations he had been violent towards her and had a string of affairs. They had one son, the actor, Jason Connery.
Despite his exile, he retained a full-throated passion for Scotland, despite misguidedly endorsing a Japanese blend of whisky.
He attributed his short fuse and his "moodiness" to his Celtic genes. "My view is that to get anywhere in life, you have to be anti-social," he once said. "Otherwise, you'll end up being devoured."
A long-overdue knighthood, finally awarded in 2000, was reportedly held up by the Labour government because he supported Scottish independence.
In truth, his Bond is now a museum piece; the portrayal of women impossibly dated. The action scenes are still thrilling, but the sex too often bordered on the non-consensual.
Thankfully, it's been a while since 007 slapped a woman on the backside and forced a kiss. But Connery's performance was of its time, enjoyed by millions of both sexes and gave the silver screen a 20th Century icon.
He leaves behind him a body of work that any actor would be proud of and, not least, a vacancy for the title "Greatest Living Scot."
Read more
8.3.2020
Max von Sydow
Max von Sydow, born Carl Adolf von Sydow; 10 April 1929 – 8 March 2020), was a Swedish actor. He had a 70-year career in European and American cinema, television, and theatre, appearing in more than 150 films and television series in multiple languages. He became a French citizen in 2002 and lived in France for the last decades of his life.
Capable in roles ranging from stolid, contemplative protagonists to sardonic artists and menacing, often gleeful villains, von Sydow was best known for playing the 14th-century knight Antonius Block Ingmar Bergman's The Seventh Seal (1957). The film features iconic scenes of his character challenging Death to a game of chess. He appeared in 11 films directed by Bergman, i.e., The Virgin Spring (1960) and Through a Glass Darkly (1961), both winners of the Academy Award for Best Foreign Language Film. He starred in a third winner, Bille August's Pelle the Conqueror (1987), a quarter-century later.
Von Sydow made his American film debut as Jesus Christ in The Greatest Story Ever Told (1965). He went on to star in films such as The Exorcist (1973), Flash Gordon (1980), Dune (1984), Minority Report (2002), Shutter Island (2010), Robin Hood (2010), and Star Wars: The Force Awakens (2015). He also had a supporting role in HBO's Game of Thrones as the Three-eyed Raven, for which he received a Primetime Emmy Award nomination.
During his career, von Sydow received two Academy Award nominations for his performances in Pelle the Conqueror (1987) and Extremely Loud & Incredibly Close (2011). He received the Royal Foundation of Sweden's Cultural Award in 1954, was made a Commandeur des Arts et des Lettres in 2005, and was named a Chevalier de la Légion d'honneur on 17 October 2012.
Early life
Carl Adolf von Sydow was born on 10 April 1929 in Lund, Sweden. His father, Carl Wilhelm von Sydow, was an ethnologist and professor of folkloristics at Lund University. His mother, Baroness Maria Margareta Rappe, was a schoolteacher. Von Sydow was of part-German ancestry. A paternal ancestor, David Sydow ("von" or "Von" was added later to the family surname), emigrated from Pomerania to the Kalmar region in 1724. His mother was also of part-Pomeranian descent. Von Sydow was brought up as a Lutheran but became an agnostic in the 1970s.
Von Sydow attended Lund Cathedral School, where he learned English at an early age. Originally expected to pursue a career in law, he became interested in acting after seeing a production of A Midsummer Night's Dream during a class trip to Malmö, which prompted him to establish an amateur theatrical group with his friends back at school.
Von Sydow served for two years in the Swedish military with the Army Quartermaster Corps, where he adopted the name "Max" from the star performer of a flea circus he saw. After completing his service, von Sydow studied at the Royal Dramatic Theatre (Dramaten) in Stockholm, where he trained between 1948 and 1951. During his time at the Dramaten, he helped start a theatre group, of which actress Ingrid Thulin was a member. He made his stage debut in a small part in the Goethe play Egmont, which he considered "almost a disaster," but received good reviews for his performance.
Career
Early career
While at the Dramaten, von Sydow made his screen debuts in Alf Sjöberg's films Only a Mother (Bara en mor, 1949) and Miss Julie (Fröken Julie, 1951). In 1951, von Sydow joined the Norrköping-Linköping Municipal Theatre, appearing in nine plays, including Peer Gynt. In 1953, he moved on to the City Theatre in Hälsingborg, playing eleven parts in a two-year stint, including Prospero in The Tempest and the Pirandello's titular role play Henry IV. Von Sydow's theatrical work won him critical recognition, and in 1954 he received the Royal Foundation of Sweden's Cultural Award, a grant to young, promising actors.
1955–1960s
In 1955, von Sydow moved to Malmö and joined the Malmö City Theatre, whose chief director was Ingmar Bergman. Von Sydow had previously sought to play a small part in Bergman's Prison (Fängelse, 1949), but the director rejected the proposition. Bergman and von Sydow's first film was The Seventh Seal (Det sjunde inseglet, 1957), in which von Sydow portrayed Antonius Block, a disillusioned 14th-century knight returning from the Crusades to a plague-stricken Sweden. The scene of his character playing a game of chess with Death has come to be regarded as an iconic moment in cinema. Von Sydow went on to appear in a total of 11 Bergman films. In The Magician (Ansiktet, 1958), von Sydow starred as Vogler, a 19th-century traveling illusionist who remains silent for most movies. In The Virgin Spring (Jungfrukällan, 1960), he played a medieval landowner who plots vengeance on the men who raped and murdered his daughter. In Through a Glass Darkly (Såsom i en spegel, 1961), he portrayed the husband of a schizophrenic woman, played by Harriet Andersson. During this period, he also had roles in films, including Wild Strawberries (Smultronstället, 1957), Brink of Life (Nära livet, 1958), and Winter Light (Nattvardsgästerna, 1963). Films starring von Sydow were submitted by Sweden for the Academy Award for Best Foreign Language Film in five out of six years between 1957 and 1962. Under Bergman, von Sydow also continued his stage career, playing Brick in Cat on a Hot Tin Roof, Peer in Peer Gynt, Alceste in The Misanthrope, and Faust in Urfaust. In his company were Gunnar Björnstrand, Ingrid Thulin, Bibi Andersson, and Gunnel Lindblom, all frequent collaborators of Bergman on screen.
Despite his rising profile, von Sydow limited his work exclusively to Sweden early in his career, continually turning down offers to work outside the country. He was first approached at the 1959 Cannes Film Festival to act in American films but refused the proposition, saying that he was "content in Sweden" and "had no intention of starting an international career." He also turned down the opportunity to play the titular role for Dr. No (1962) and Captain von Trapp in The Sound of Music (1965). In 1965, von Sydow finally took upon George Stevens's offer and made his international debut, playing Christ in The Greatest Story Ever Told. He accepted the part against Bergman's advice, spent six months at the University of California, Los Angeles, preparing for the role, and adopted a Mid-Atlantic accent. The film introduced von Sydow to a broader audience but ultimately performed below the box office's expectations. He went on to play a crop-dusting pilot in The Reward (1965) and a fanatic missionary in Hawaii (1966). For his performance in Hawaii, von Sydow received his first Golden Globe nomination. To his frustration, von Sydow would become frequently cast in villainous roles, such as a neo-Nazi aristocrat in The Quiller Memorandum (1966), a Russian colonel in The Kremlin Letter (1970), a meticulous and elegant international assassin in Three Days of the Condor (1975), Emperor Ming the Merciless in Flash Gordon (1980) and James Bond's nemesis Ernst Stavro Blofeld in Never Say Never Again (1983).
In the late 1960s and early 1970s, von Sydow was often paired with Liv Ullmann in Bergman films. In 1968's Hour of the Wolf (Vargtimmen), von Sydow played an artist living on an isolated island with his pregnant wife, played by Ullmann. In the same year, the two appeared in the drama Shame (Skammen), about a couple (both former musicians) living on a farm on an island during a war. Von Sydow and Ullmann returned for the 1969 Bergman film The Passion of Anna (En passion). In 1971 and 1972, von Sydow again starred alongside Ullmann in the Jan Troell epic movies, The Emigrants (Utvandrarna) The New Land (Nybyggarna) of a Swedish peasant family that emigrates to America in the mid-19th century.
1970s–1980s
In 1971, von Sydow starred in The Touch, Bergman's first English-language film, playing a doctor whose wife is having an affair. In 1973, von Sydow appeared in one of his most commercially successful films, William Friedkin's The Exorcist (1973). He played Father Lankester Merrin, the film's titular Jesuit priest, which earned him his second Golden Globe nomination. He reprised the role in the film's sequel, Exorcist II: The Heretic (1977). In 1977, von Sydow made his Broadway debut alongside Eileen Atkins and Bibi Andersson in Per Olov Enquist's The Night of the Tribades, a play about the writer August Strindberg. In 1981, he starred with Anne Bancroft in the Tom Kempinski play Duet for One about the cellist Jacqueline du Pré. Von Sydow made his British stage debut at The Old Vic in 1988 as Prospero in The Tempest, a role he first played in Sweden three decades ago.
In the 1980s, in addition to Flash Gordon and Never Say Never Again, von Sydow appeared in John Milius's Conan the Barbarian (1982), Jan Troell's Flight of the Eagle (1982), Rick Moranis's & Dave Thomas's Strange Brew (1983), David Lynch's Dune (1984) and Woody Allen's Hannah and Her Sisters (1986). In 1985, von Sydow was a member of the jury at the 35th Berlin International Film Festival. In the 1987 Bille August film Pelle the Conqueror, von Sydow portrayed an impoverished Swedish laborer who brought his son to Denmark to try to build a better life for themselves. The role won him international acclaim and is often considered one of the best parts of his career. For his performance, von Sydow received a Best Actor nomination at the 61st Academy Awards; the film won Best Foreign Language Film as Denmark's official Oscar entry. In 1988, von Sydow made his only directorial foray with Katinka, a film based on the Herman Bang novel, Ved Vejen. The film won the Guldbagge Awards for Best Film and Best Director but was not widely seen outside Sweden. In 1989, von Sydow appeared in the television film Red King, White Knight, for which he received his first Primetime Emmy Award nomination.
1990s–2000s
Von Sydow and Bergman did not work together for an extended period. A role in Bergman's Fanny and Alexander (1982) was written explicitly for von Sydow, but his agent demanded too large a salary. Von Sydow came to regret missing out on the role. The two eventually reunited in 1991 with The Best Intentions, directed by Bille August with a script from Bergman. In 1996, von Sydow made his final appearance in a Bergman film, Private Confessions, directed by Liv Ullmann and written by Bergman. In 1997, von Sydow played Nobel Prize-winning Norwegian novelist and Nazi sympathizer Knut Hamsun in the biopic, Hamsun. Throughout the rest of the 1990s, von Sydow also appeared in films such as Father (1990), Awakenings (1990), Until the End of the World (1991), Needful Things (1993), Judge Dredd (1995), and Snow Falling on Cedars (1999). For his performance in Father, von Sydow won the Australian Film Institute Best Actor Award.
In 2002, von Sydow acted in one of his biggest commercial successes, playing the PreCrime director opposite Tom Cruise in Steven Spielberg's science-fiction thriller Minority Report. In 2004, von Sydow appeared in a television adaptation of the Ring of the Nibelung saga. The show set rating records and was later released in the United States as Dark Kingdom: The Dragon King. In 2007, he starred in the box-office hit Rush Hour 3 and played the protagonist in The Diving Bell and the Butterfly, Julian Schnabel's adaptation of the memoir Jean-Dominique Bauby. In 2009, von Sydow appeared in the drama series The Tudors.
2010s
In 2010, von Sydow played a sinister German doctor in Martin Scorsese's Shutter Island and Robin Hood's blind stepfather Sir Walter Loxley in Ridley Scott's Robin Hood. He received his second Academy Award nomination for his performance as a mute elderly renter in Stephen Daldry's Extremely Loud & Incredibly Close (2011), based on the novel by Jonathan Safran Foer.
In April 2013, von Sydow was honored at the Turner Classic Movie (TCM) Festival in Hollywood, with two of his classic films, Three Days of the Condor and The Seventh Seal.
Von Sydow provided the voice of an art forger in a March 2014 episode of The Simpsons. In 2015, he played the explorer Lor San Tekka in Star Wars: The Force Awakens. In 2016, he joined the HBO series Game of Thrones as the Three-eyed Raven. For his performance, von Sydow received his second Primetime Emmy Award nomination.
In addition to his film and television work, von Sydow also made forays into video games. He voiced Esbern, a mentor of the protagonist in The Elder Scrolls V: Skyrim (2011), and narrated its debut trailer. He also lent his voice to the 2009 game Ghostbusters: The Video Game and reprised his role as Lor San Tekka in Lego Star Wars: The Force Awakens (2016).
In 2018, von Sydow appeared in Thomas Vinterberg's film Kursk, also known as The Command, based on the Kursk submarine disaster's true story. His final film role was set to be the Nicholas Dimitropoulos war drama Echoes of the Past.
Personal life
Von Sydow married actress Christina Inga Britta Olin in 1951. They had two sons, Clas and Henrik, who appeared with him in the film Hawaii. The couple divorced in 1979. Von Sydow later married French documentarian Catherine Brelet in 1997 and adopted Brelet's two adult sons, Cédric and Yvan, from her previous marriage.
Von Sydow relocated to Paris following his marriage to Brelet. In 2002, he became a citizen of France, at which time he had to relinquish his Swedish citizenship.
Von Sydow was reported to be either an agnostic or an atheist. In 2012, he told Charlie Rose that Ingmar Bergman had told him he would contact him after death to show him that there was a life after death. When Rose asked von Sydow if he had heard from Bergman, he replied that he had, but chose not to elaborate further on this statement's exact meaning. In the same interview, he described himself as a doubter in his youth but stated this doubt was gone and indicated he came to agree with Bergman's belief in the afterlife.
Von Sydow died on 8 March 2020, aged 90, at his home in Provence, France; no cause was given. His wife and his four sons survived him.